Lumini Gemis 120 R1 trial
Posté le 23 octobre 2015 par
psetta
Close up
After the unboxing and presentation, here is the test with some images examples of the Lumini Gemis 120 R1 ramp for reef tanks.
Since the last article, you know that Lumini means well finished products.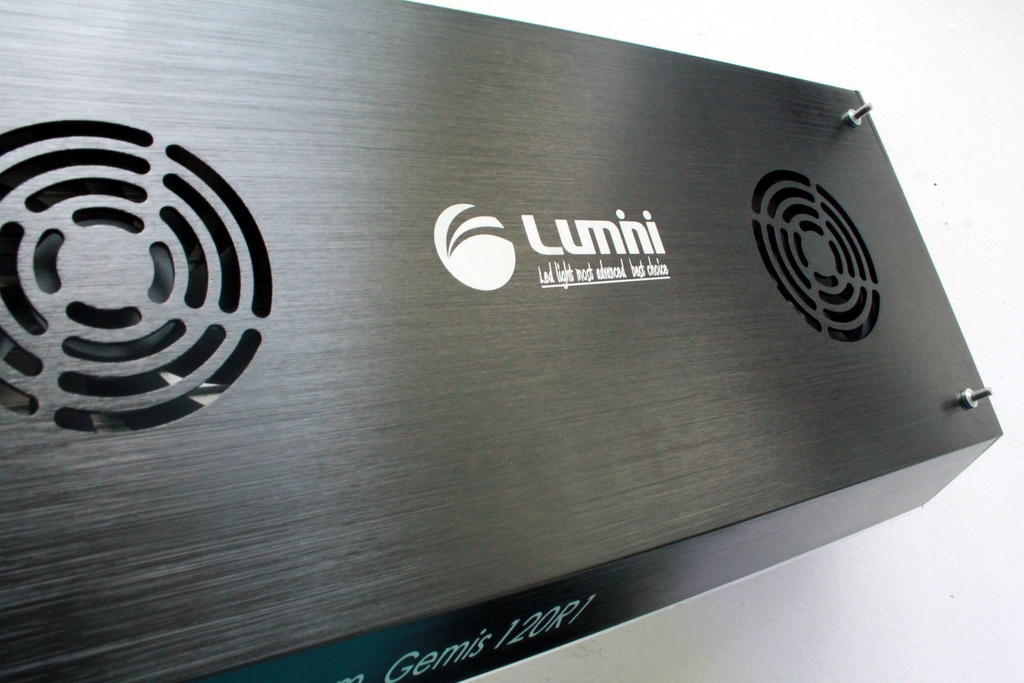 Finishing touches of the Gemis 120 R1 are stunning.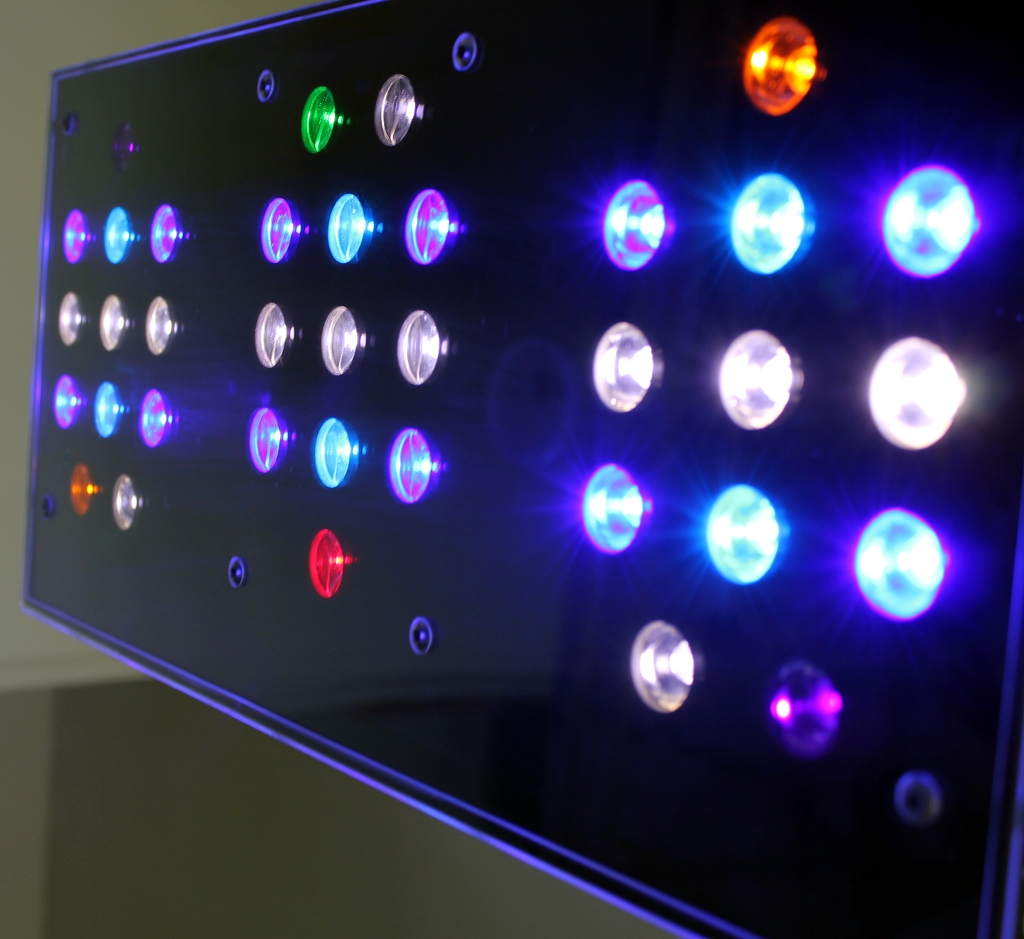 Lumini Gemis 120 R1 offers an atypical mix of LEDs displayed into 3 pads, protected by plexiglas.
The following article concerns the Lumini Gemis 120 R1 and its wifi controller test (performances and ease of use) on a 55 gallon tank (27*23*20 inches approx.)
Wifi controller
Is its use and adjustment easy and precise?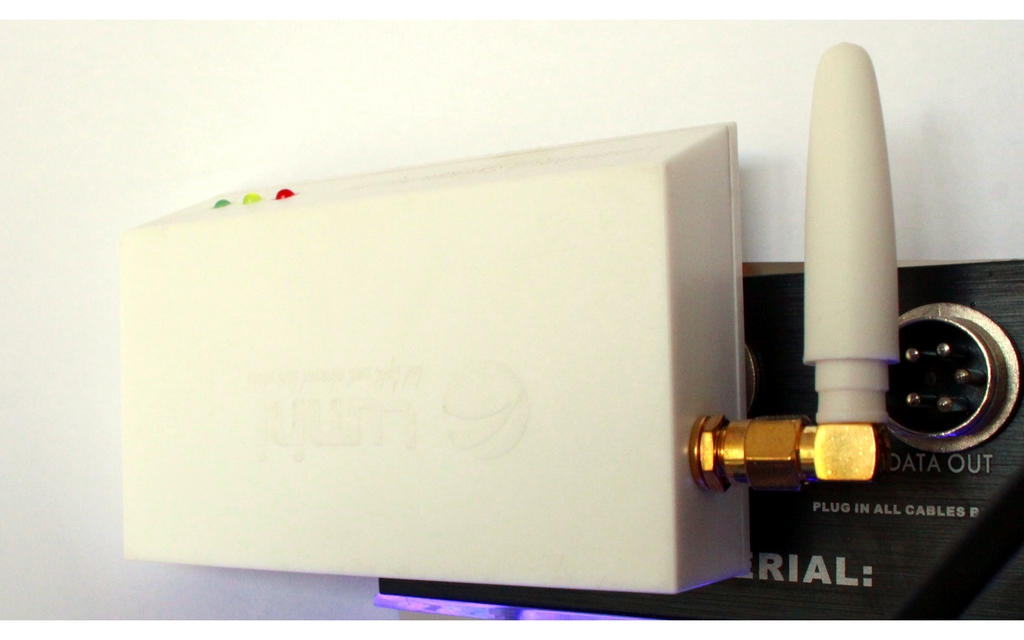 Lumini confirmed that the new models will be black and will possibly be connected by wifi to the fixture. This will allow you to put it in the tank's furniture.
Quiet easy to use, you just have to switch it on and select your wifi signal with your computer or smartphone (iOS and Android App is available).
Software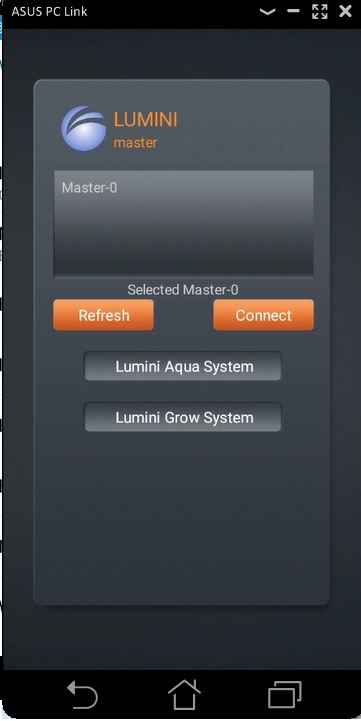 Wifi selection on an Android smartphone.
You can control Lumini's pumps (including powerheads) and other of their light fixture by the same application. In order to set the lighting, select « Lumini Aqua System ».
Five modes are availale:
Time and review: to set different parameters like the hour. I did not need it as it was automatically set by the wifi signal.
Daylight: to set the 4 channels (intensity, time of lighting)
Weather: to set simulation of weather events such as storms
Moonlight: to set lunar lighting. I don't use it as I use Daylight mode to control night parameters.
Wavemaker: to pilot Lumini pumps.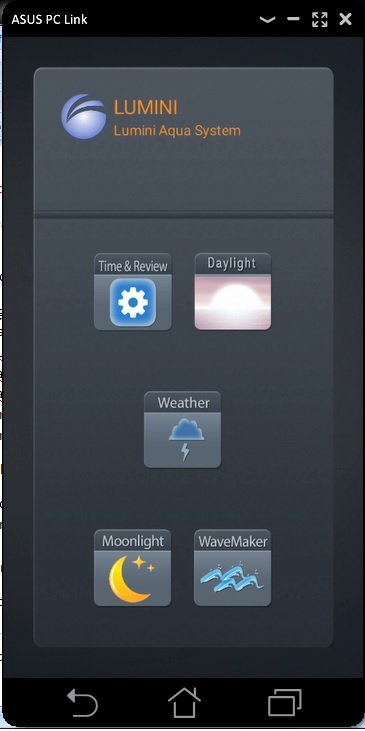 The menu is easy to use. I only use weather and daylight modes (by choice).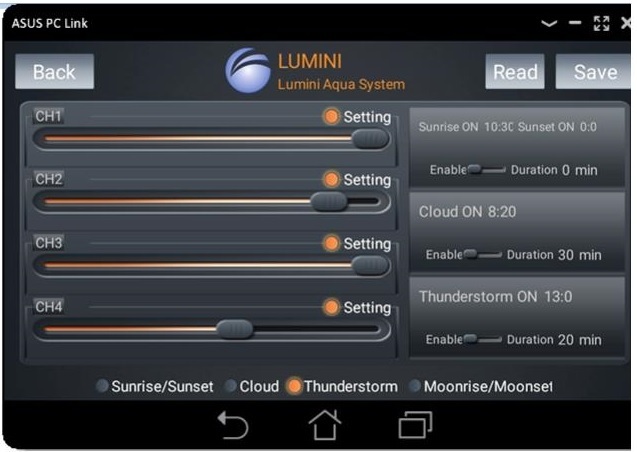 Interface of spectrum's settings in weather mode.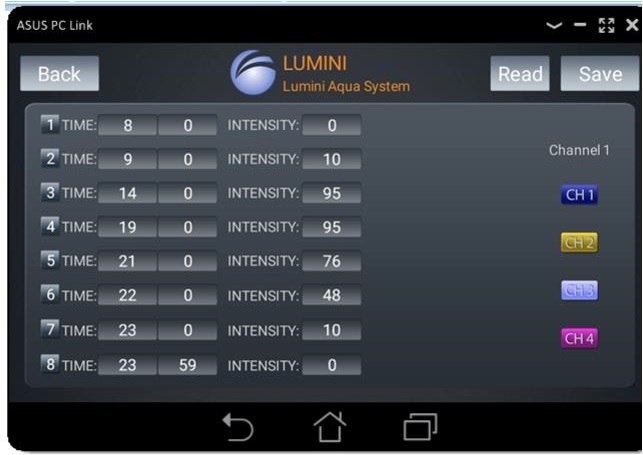 Once the spectrum well set, you can configure its daily evolution in daylight mode.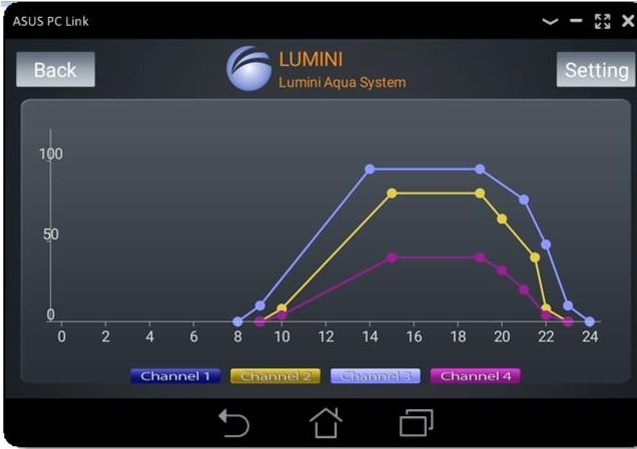 Once it saved, you can visualize all your settings in daylight mode. You can see in this case only one blue curve as both have the same settings.
The application is easy to use once you understood that you need to set the spectrum in Weather mode then save the daily evolution in Daylight.
Noise measurement
First of all, the Lumini Gemis 120 R1 is quiet silent! Whereas the noise around the furniture which contains the sump is about 50db, the noise around the fixture is 40db.
As I use a basic smartphone app to take these values, they are an indicative basis.
Led performances measurment
The Gemis 120R1 is composed of the following LEDs:
12 Bridgelux 2000K

12 Royal blue

6 SemiLEDs Pure blue

1 Epistar red

1 Epistar green

2 Edison yellow

2 Edison UV
They are dimmable into 4 channels:
Each channel has a very specific spectrum, which allow you to get very spectacular full spectrum.
We take PAR values (see next graphics). As the Gemis 120R1 has a classic size and fits to tank's size, the PAR values test is easy.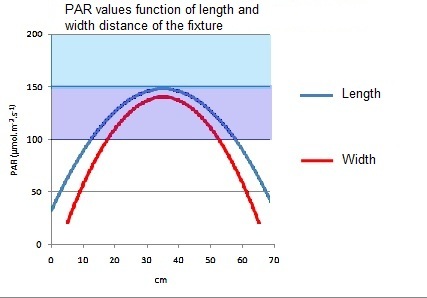 To keep it fresh in minds, PAR values (Photosynthetically Active Radiations) correspond to irradiance available to photosynthesis, in extension to hermatypical corals' growth as they use Zooxanthellaes' energy. Is it generally assumed that:
PAR values >100

µmol.m-2.s-1 are needed to keep soft corals and LPS.

PAR values> 150

µmol.m-2.s-1 are needed to keep SPS.

PAR values>200

µmol.m-2.s-1 are needed to keep the most sensitive SPS.
The particularity of this test is that Lumini has chosen the Gemis 120R1 considering the tank's size: we are in optimal situation. Nevertheless, we fix it at 15″ whereas they recommend to fix it at 7″. Indeed, the PAR values taken when it was at 7″ were too high in the middle of the tank (>300µmol.m-2.s-1) but too low around (<50µmol.m-2.s-1). Some values taken at 15″ can seem low but it allows to arrange corals regarding their needs. In fact, some corals were overexposed with my former fixture but are now in good conditions and start to grow!
TheLumini Gemis 120 R1 has good finishing touches, an easy-to-use wifi controller, silent fans and its 120W enlighten perfectly a 55 gallons tank. Here come some pics of the tank under Gemis 120R1 normal and blue spectrum: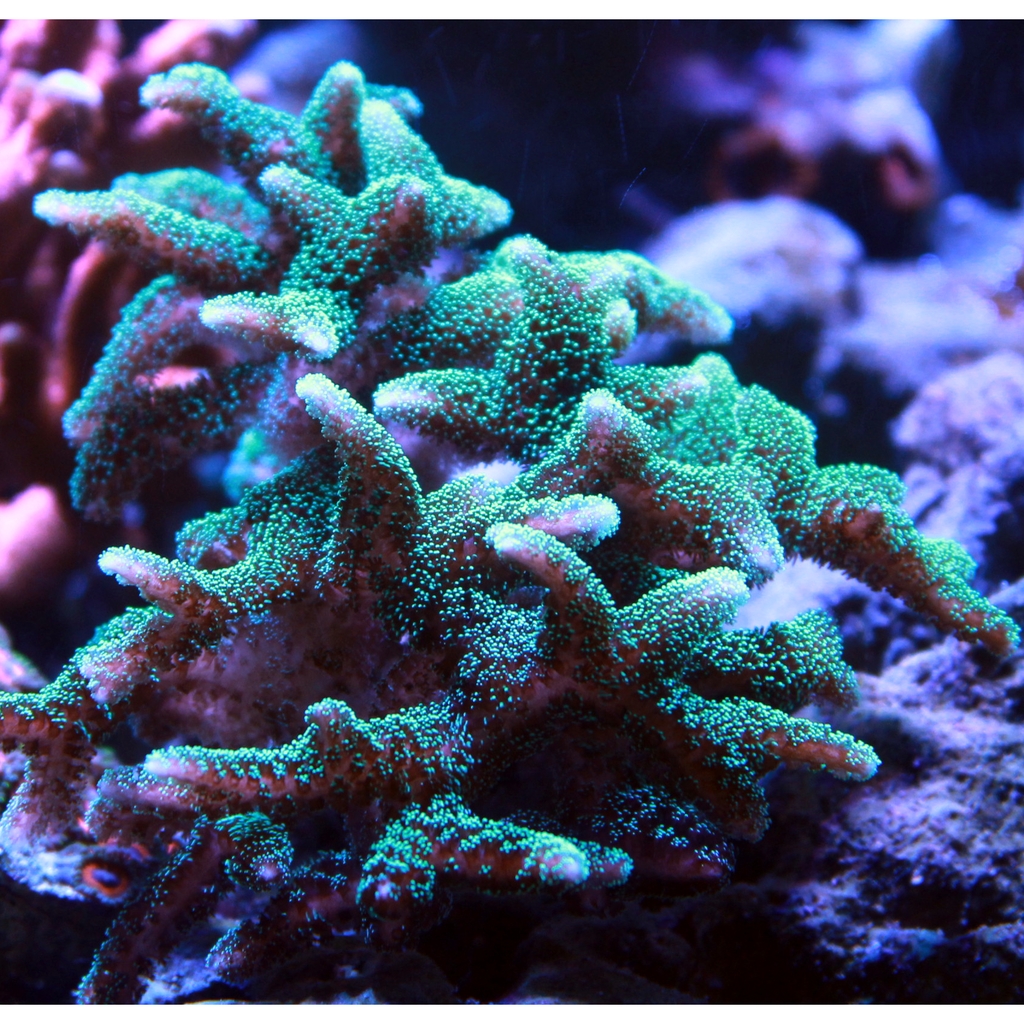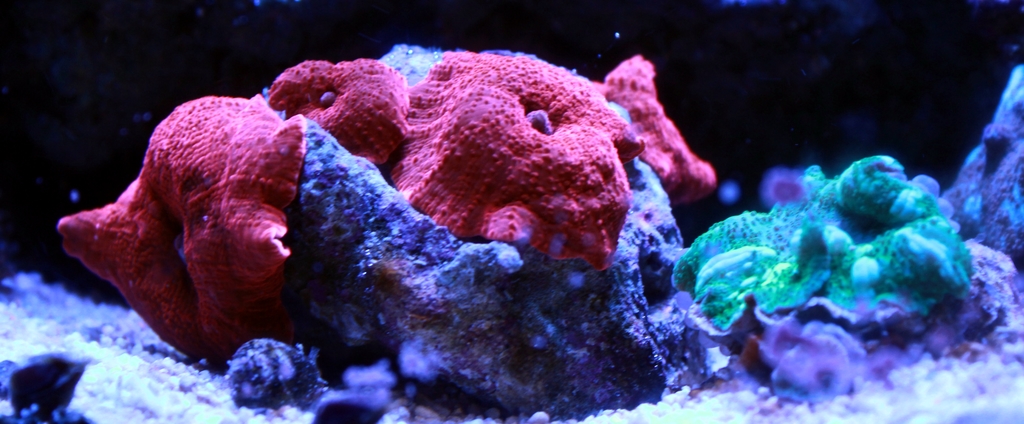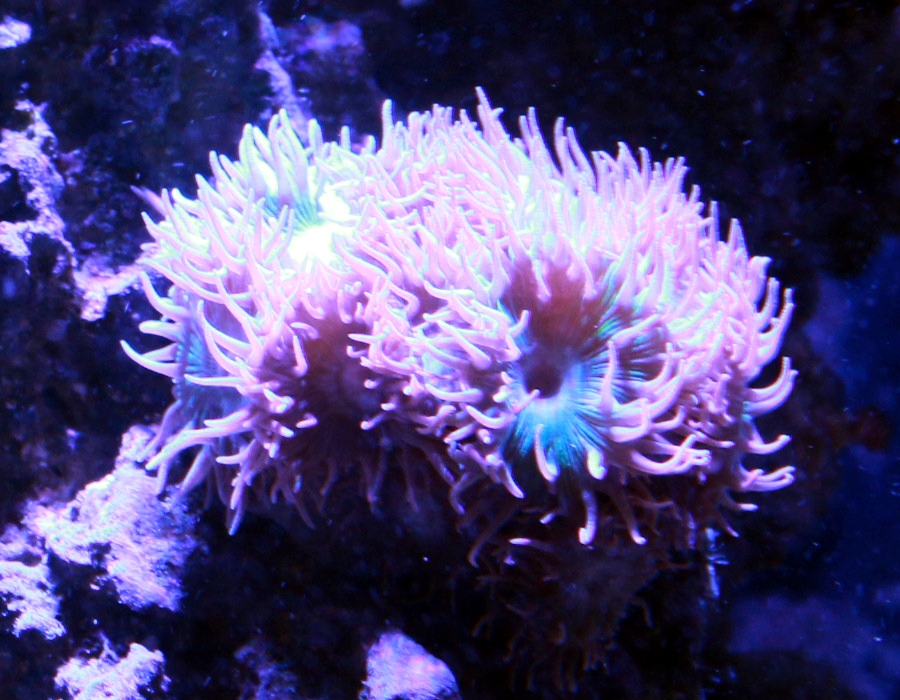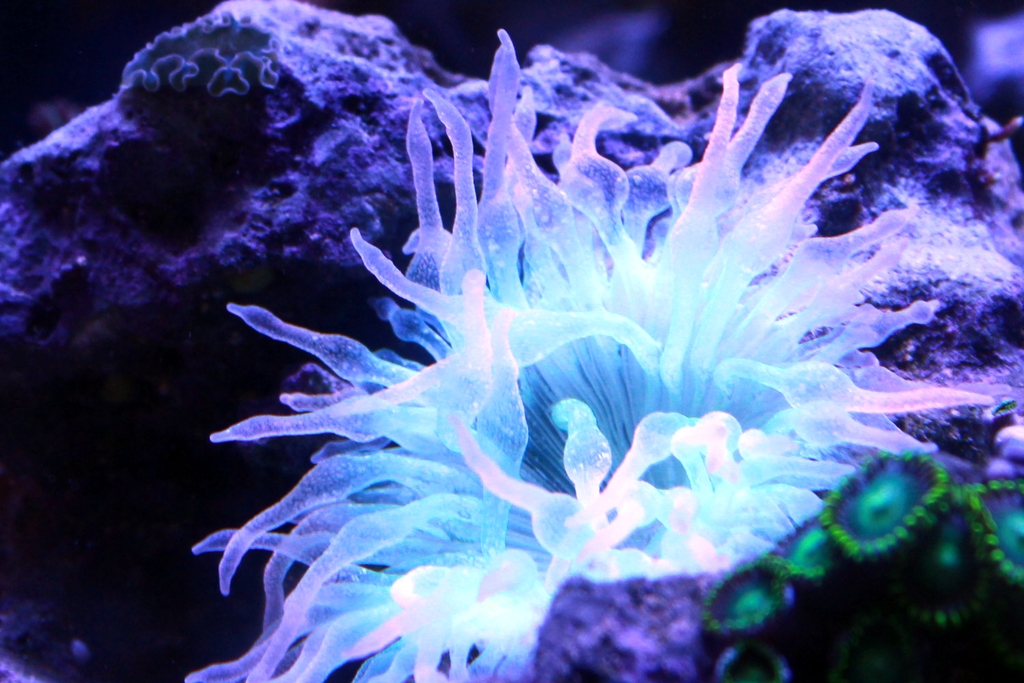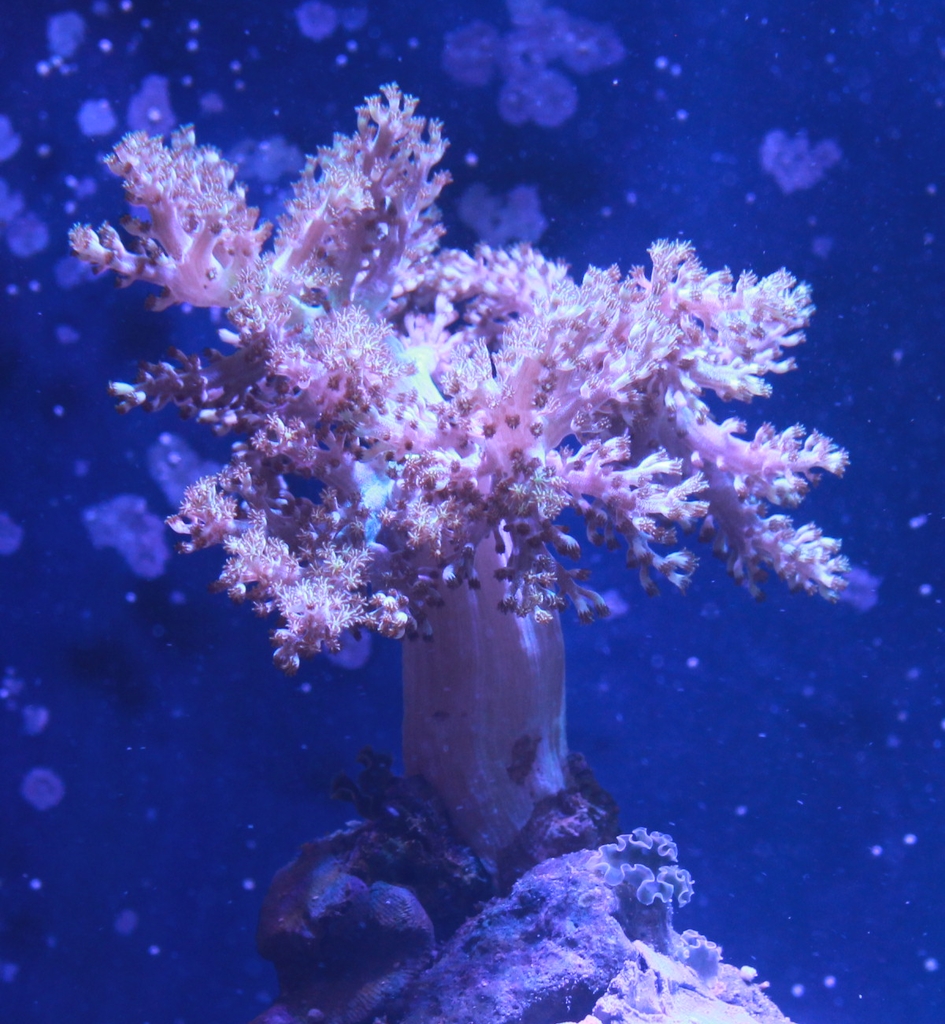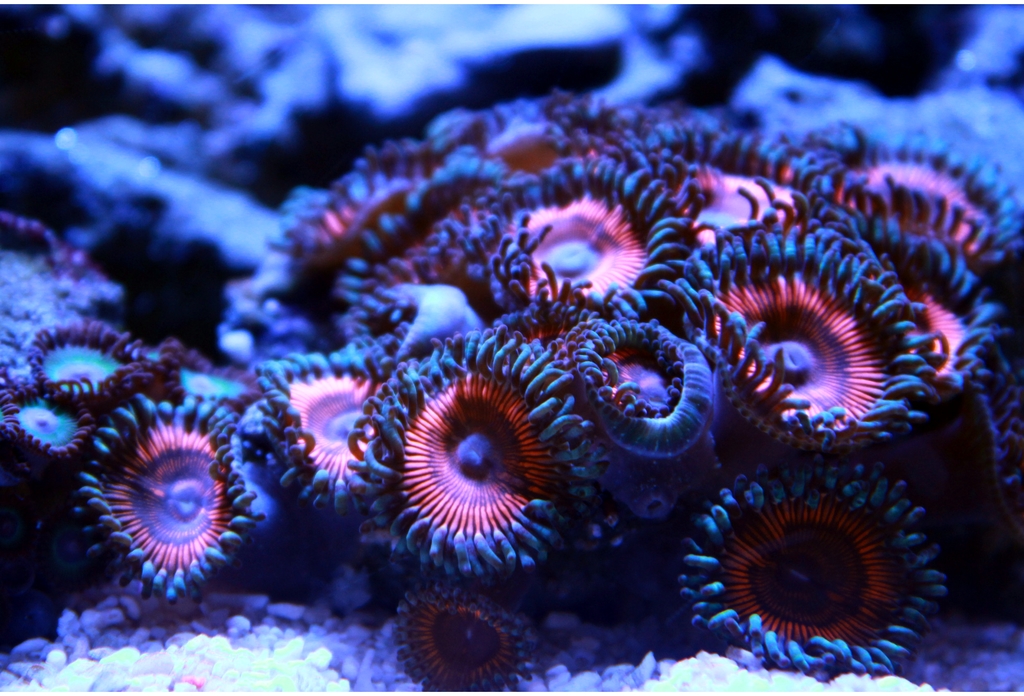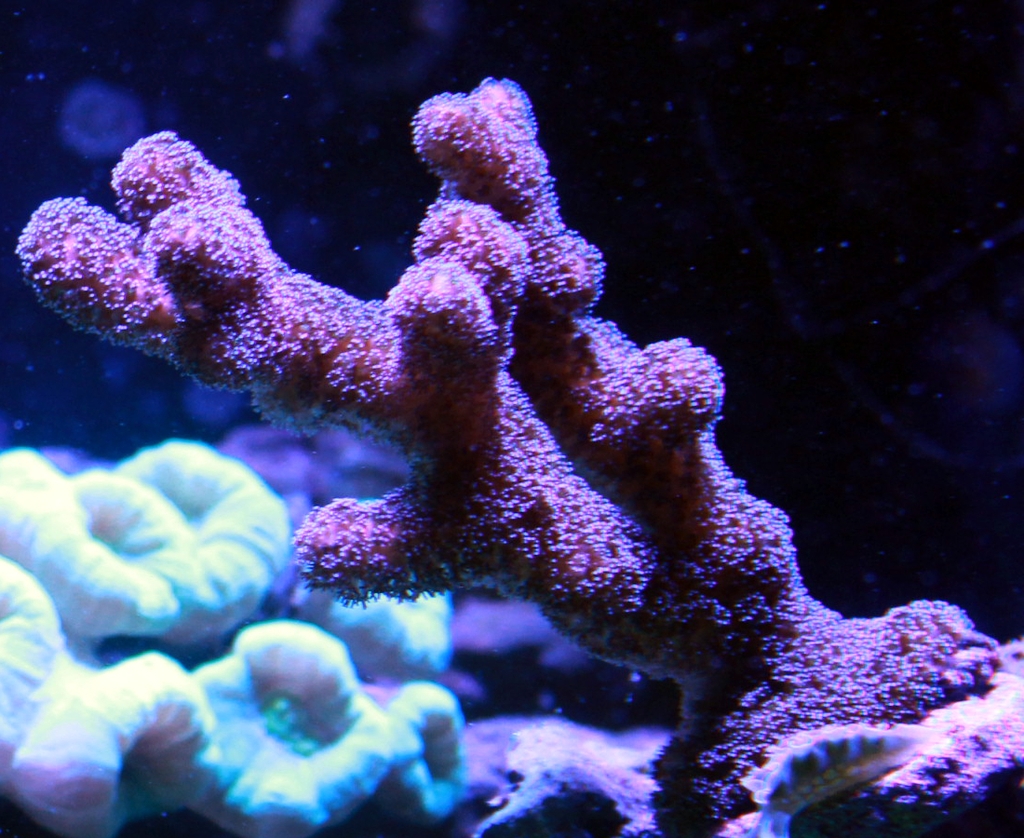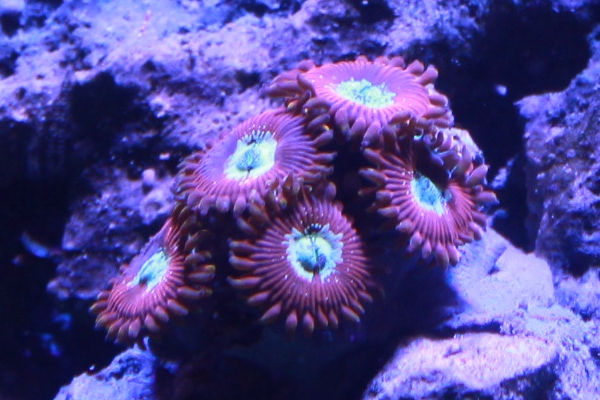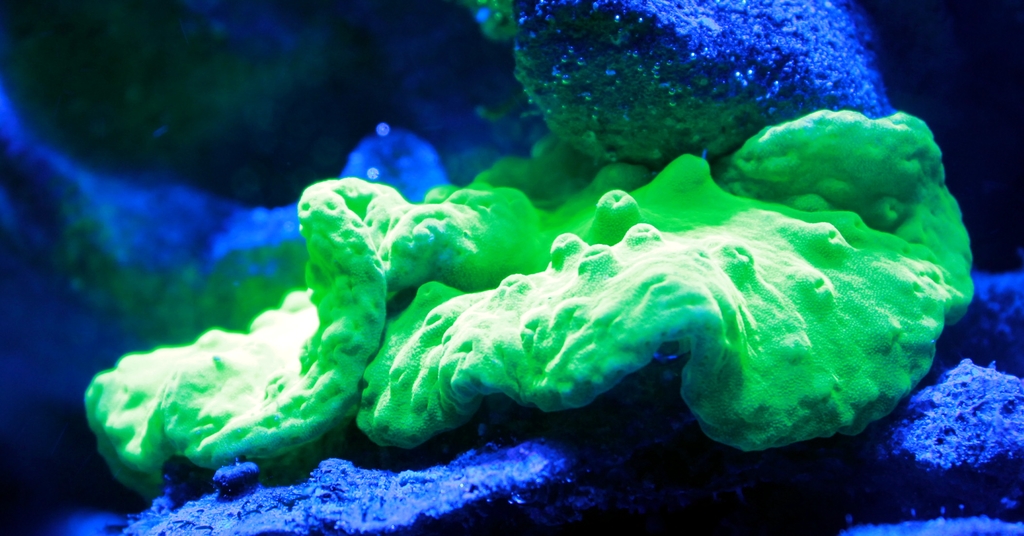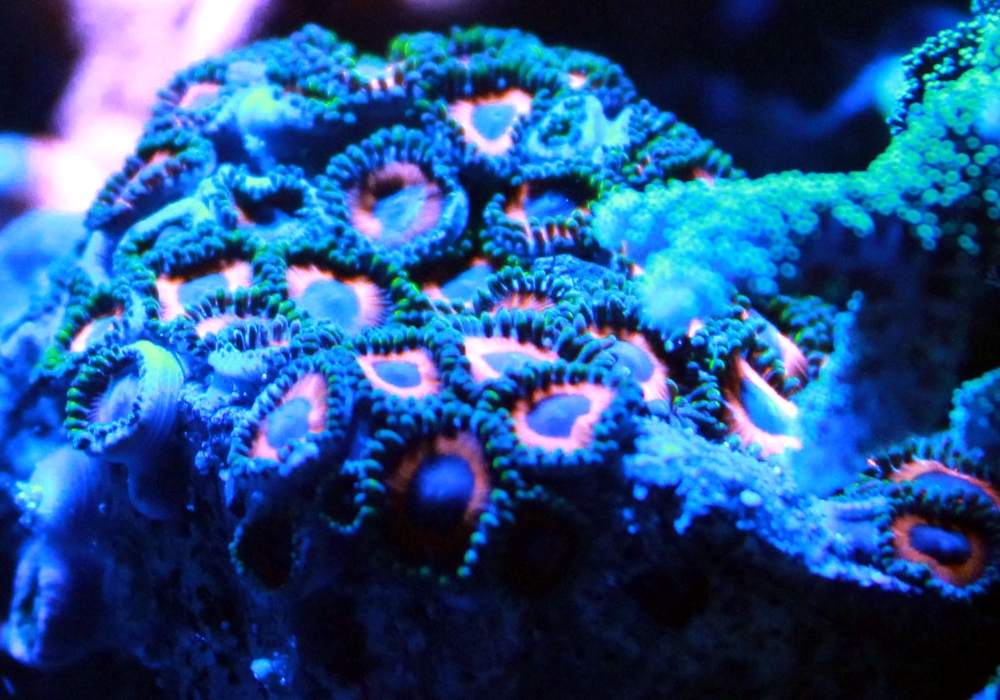 Conclusion
The Lumini Gemis 120 R1 has everything a recifalist-and his corals- could want. We expect that other Lumini's products, including their controllable pumps, will be as good as this light fixture.



French version of this test
References : luminiaqua