Unboxing and introducing of the Tunze Comline Wavebox 6214
Posté le 3 février 2016 par
Axel S.
This relooking allows us to come back over an emblematic product from Tunze: the wavebox 6214.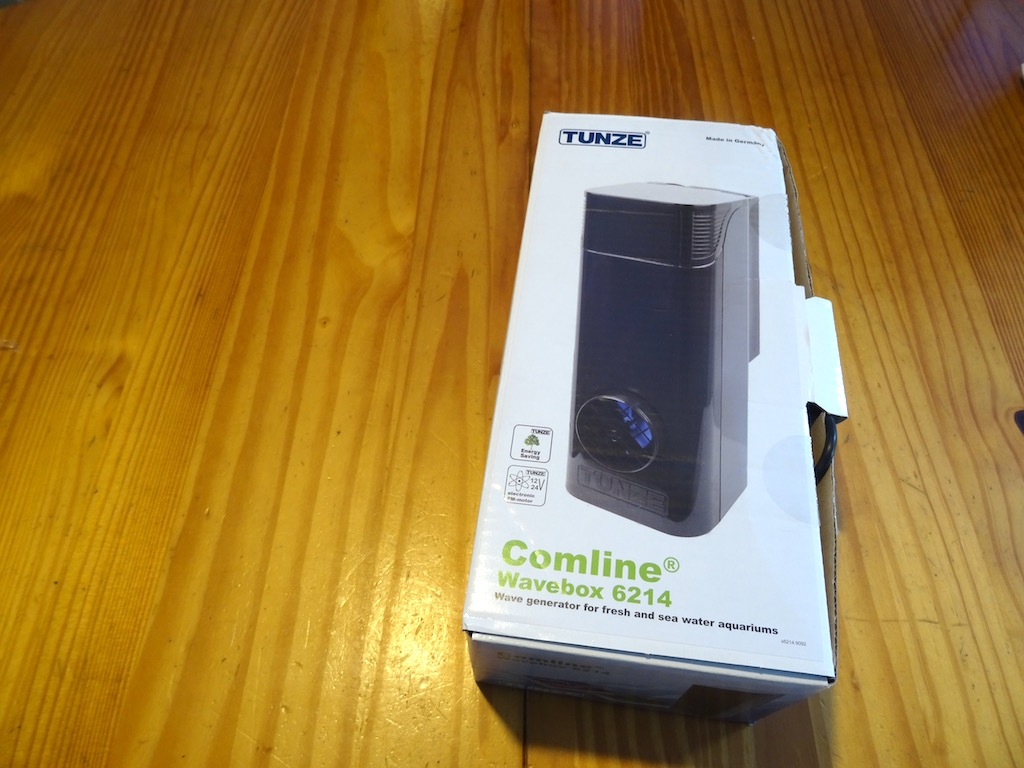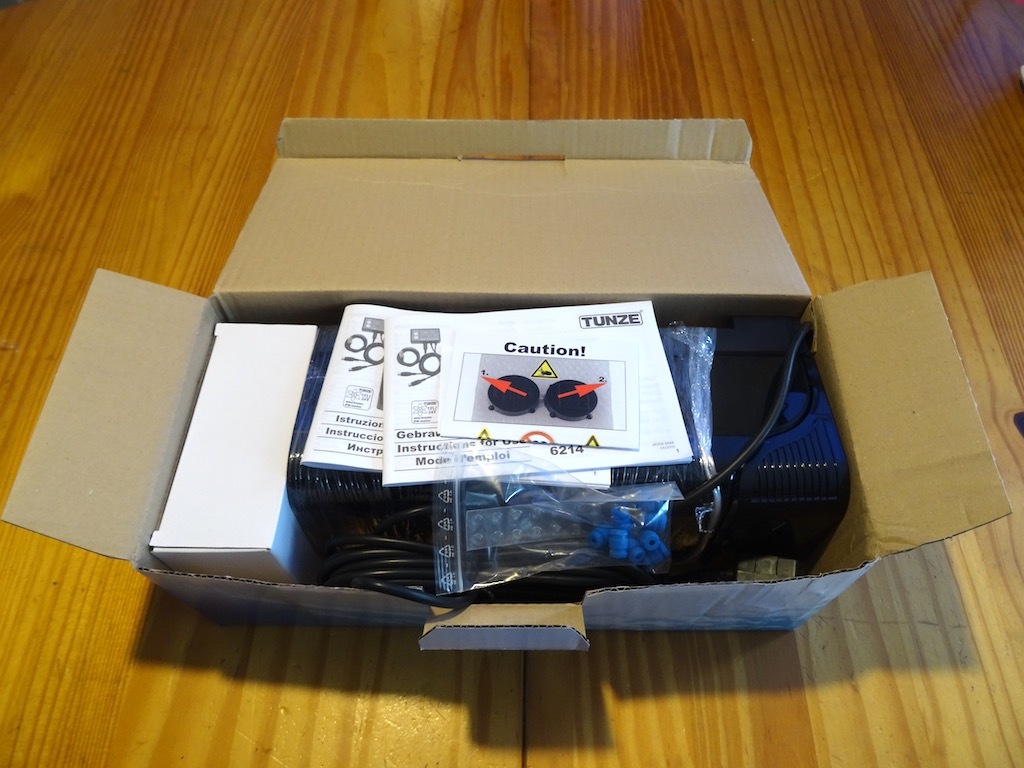 The packaging takes up the new identity codes: white background and green writing. The space is optimised to contain everything necessary to Wavebox 6214's good working order.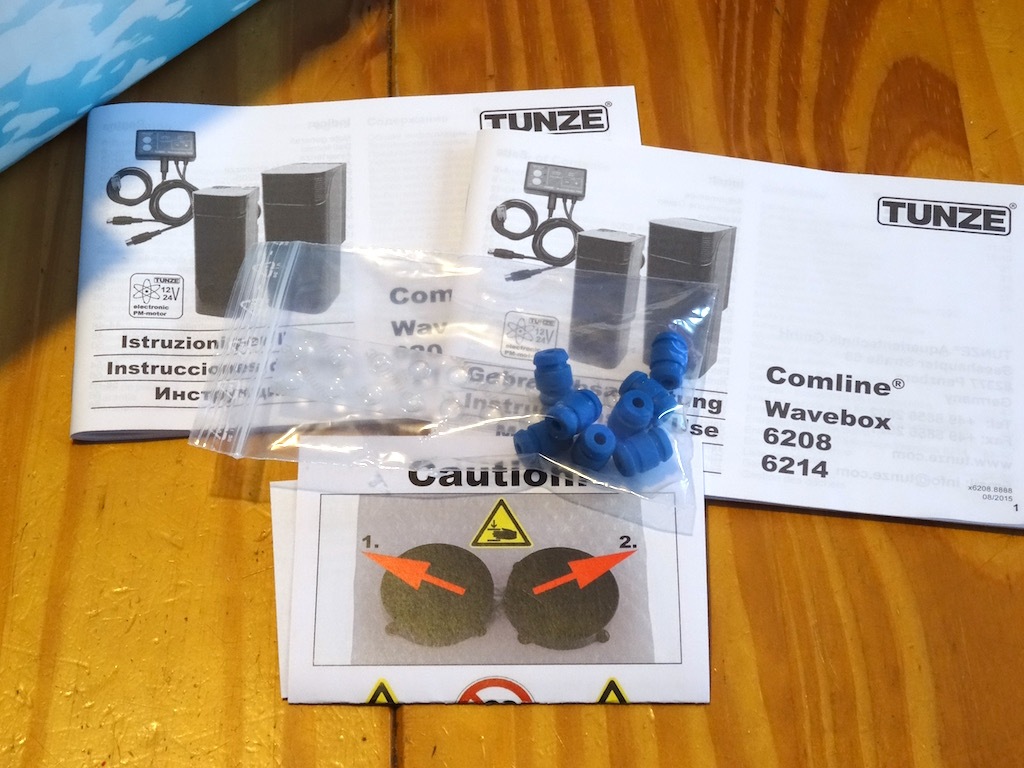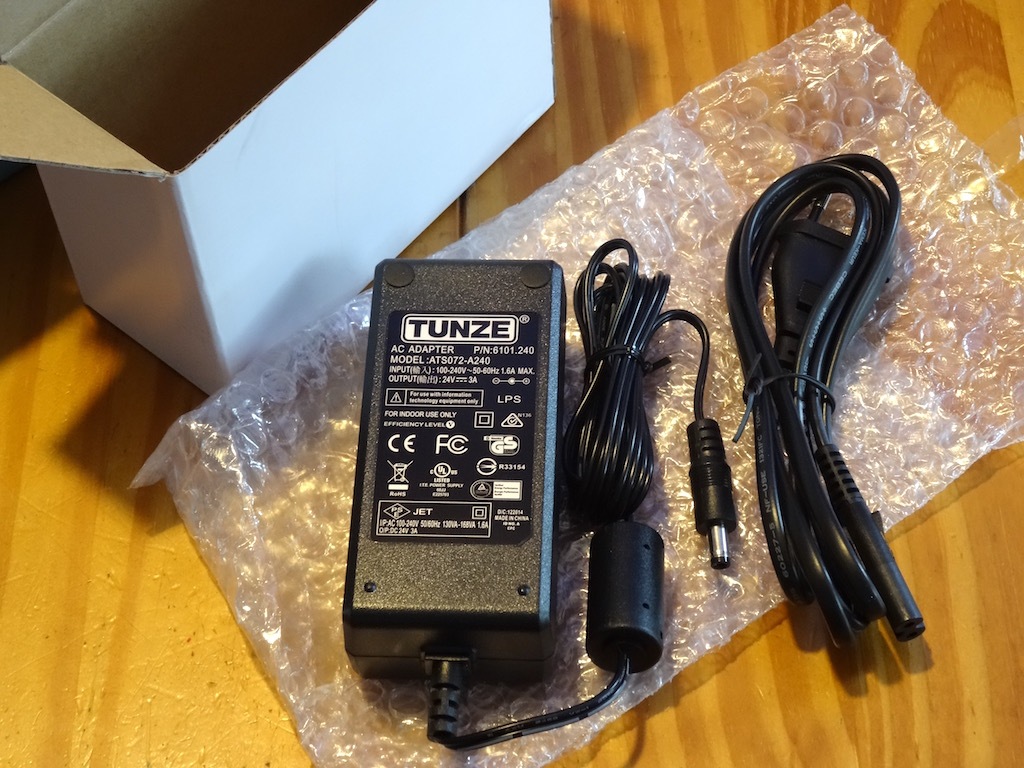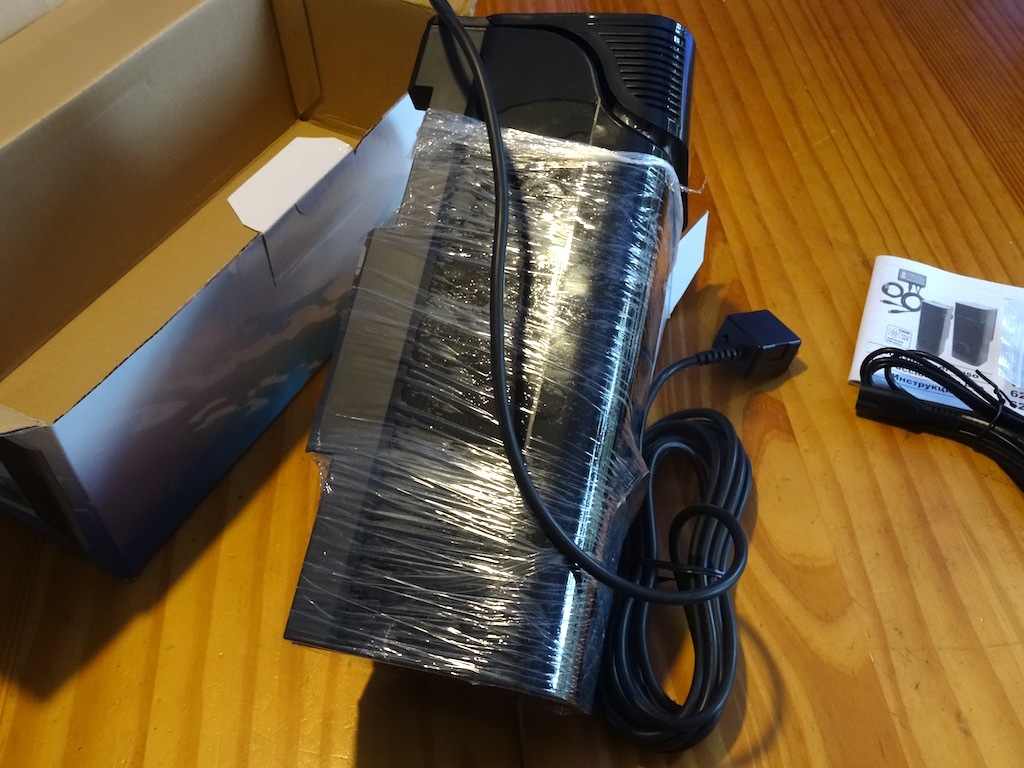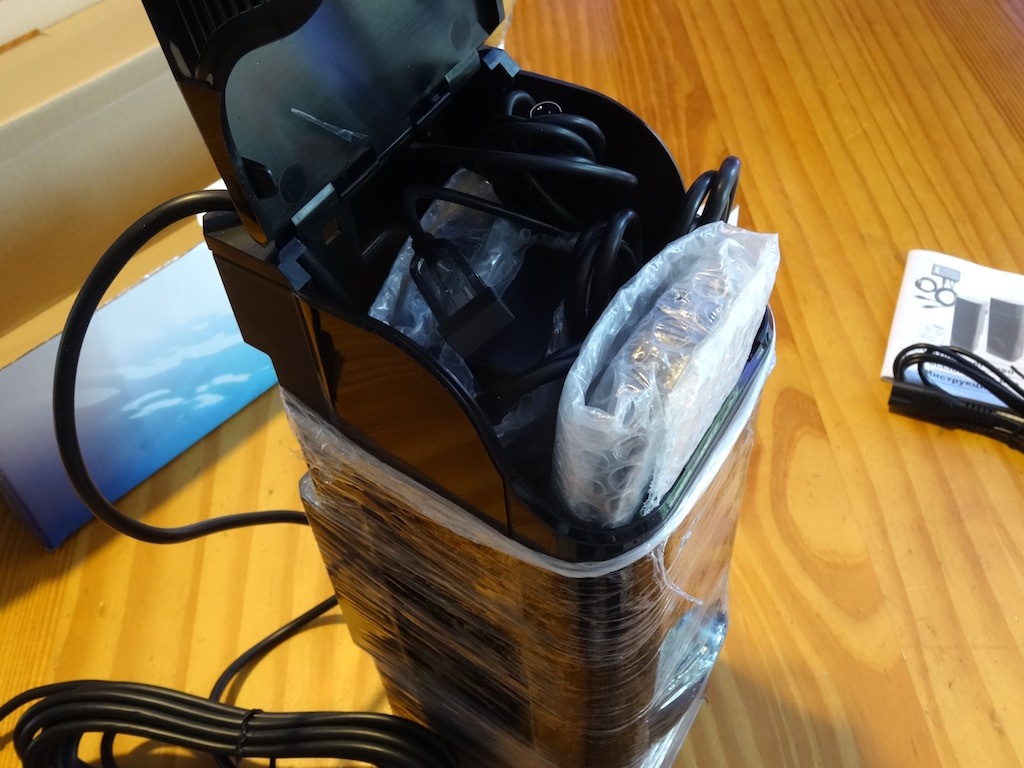 We can find the classic Wavecontroler with his sensor. It has two inputs which allow us to control 2 devices (two waveboxes or one wavebox and one circulation pump from Tunze's Turbelle Stream product range)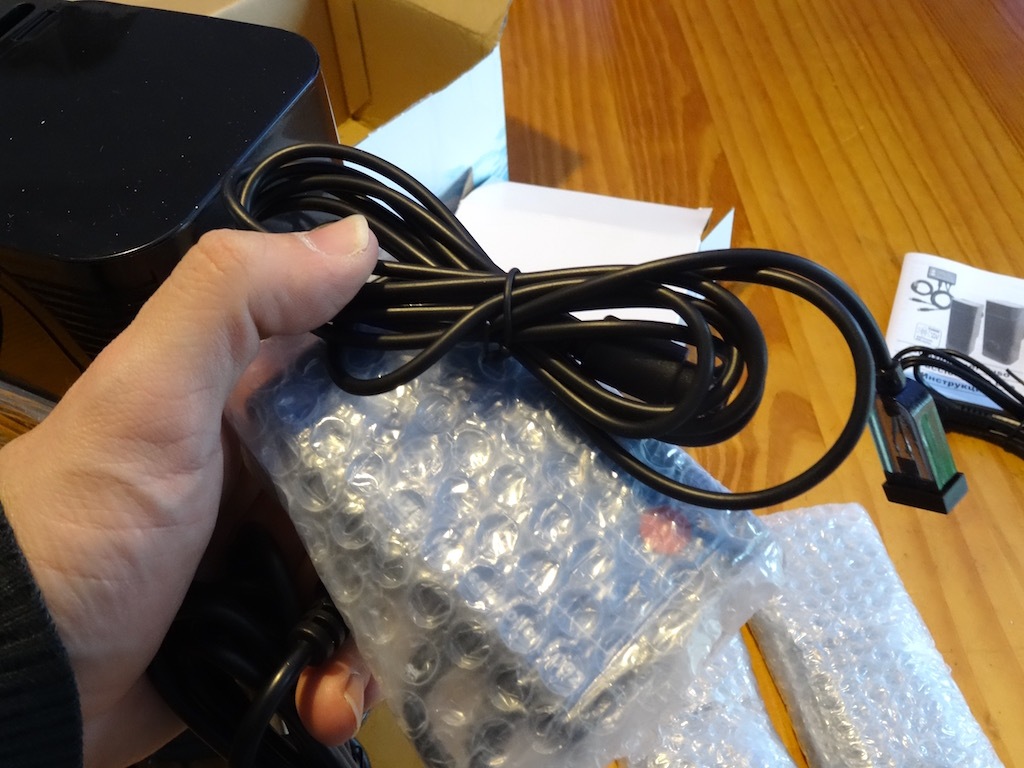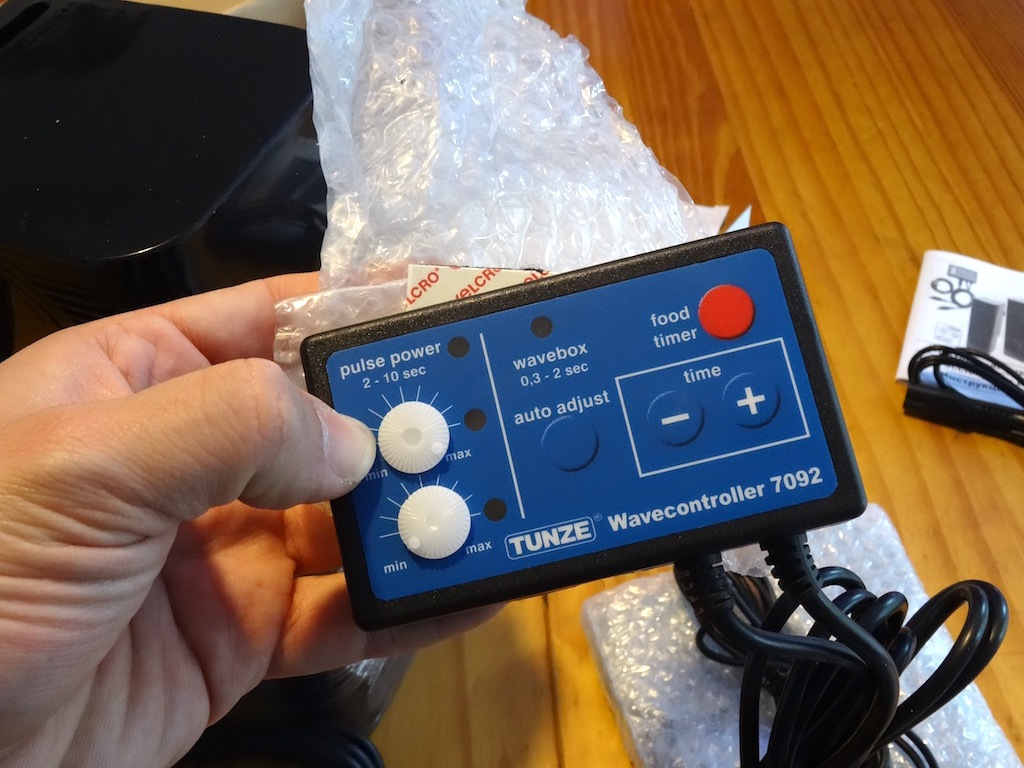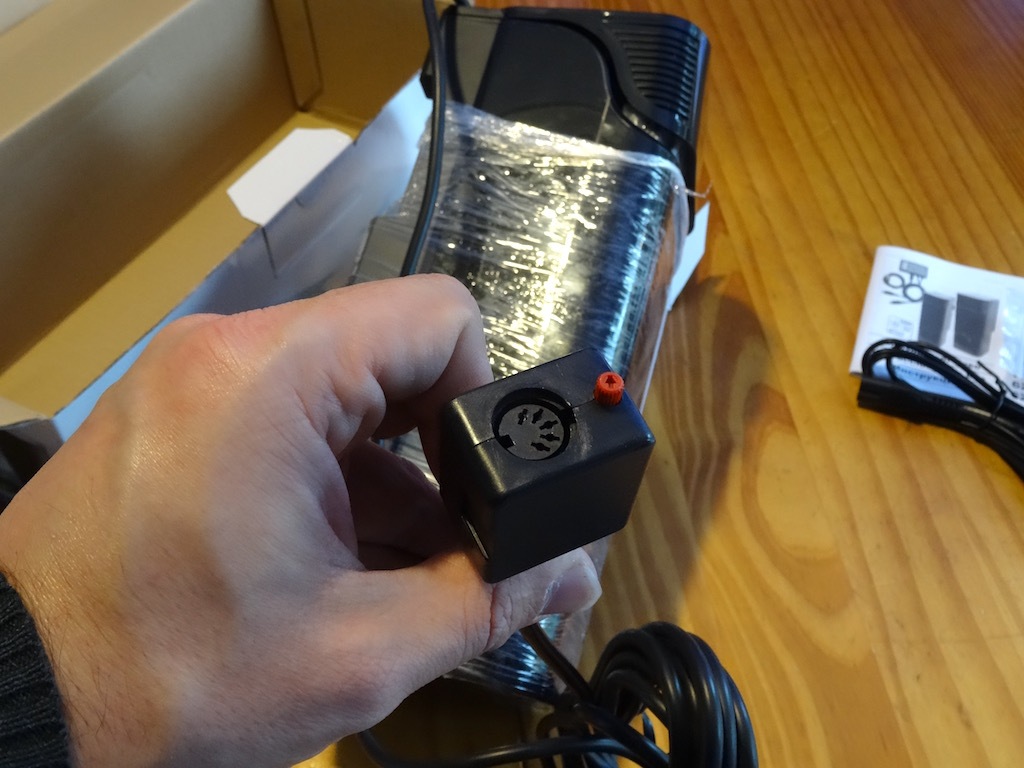 Furnished magnets for the 6214's fixation are the same as 9012's: old model but fully covered with plastic resin.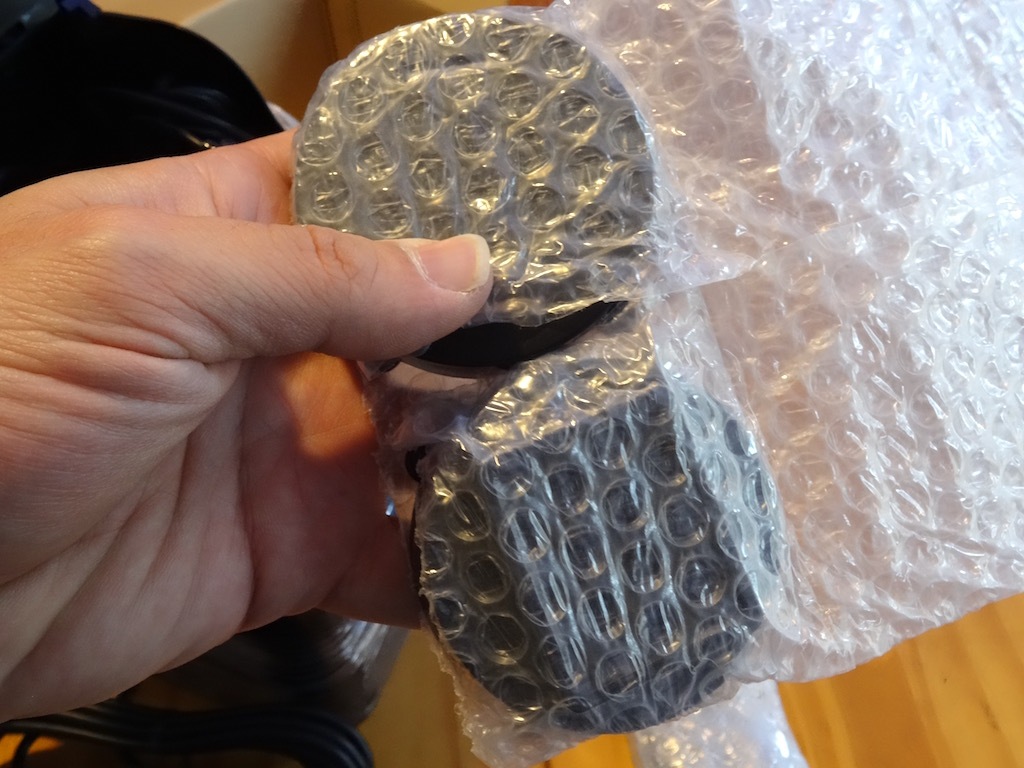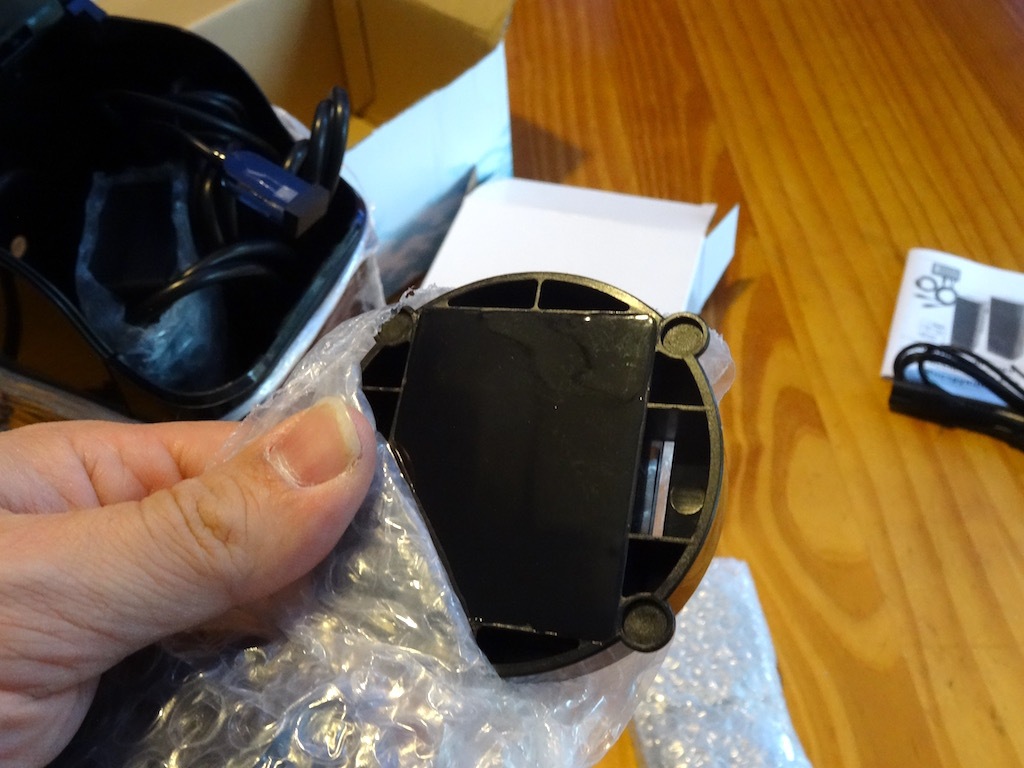 Opening the top lid lets us see the pump which is well-maintained in Comline's body.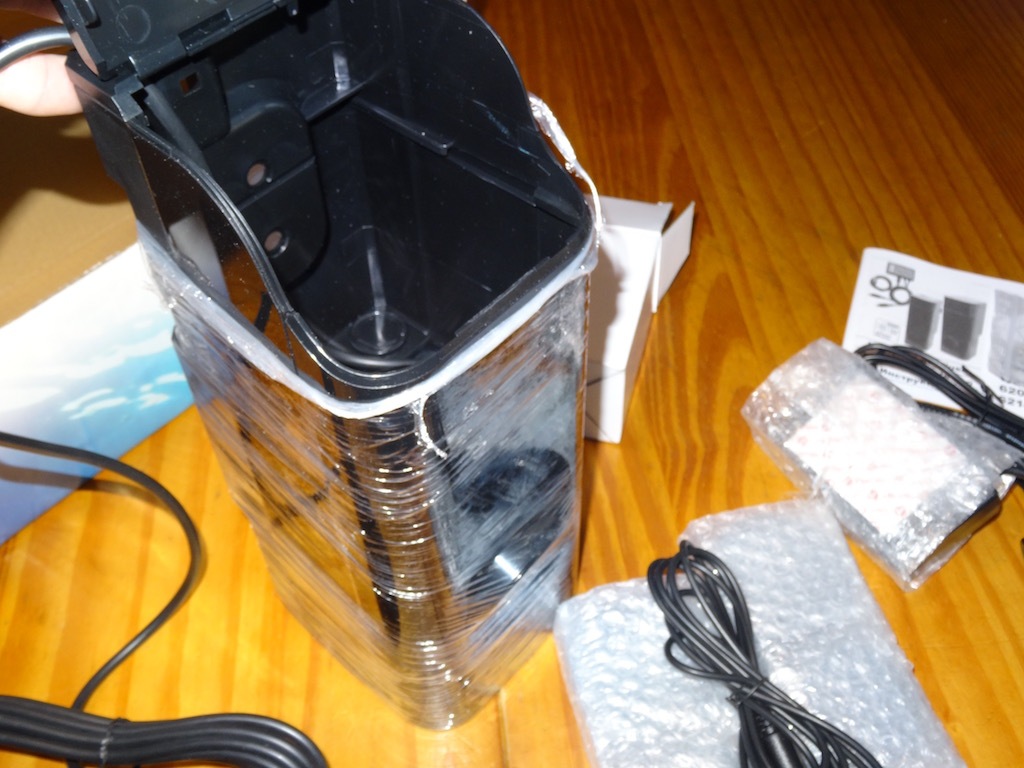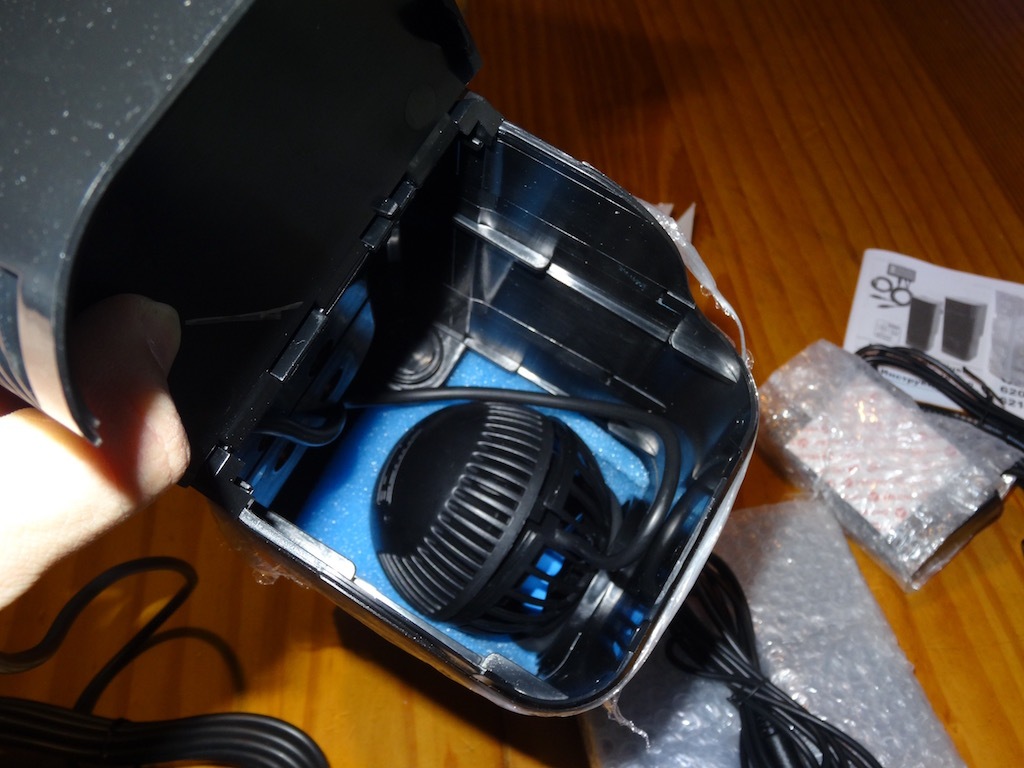 Tunze Comline Wavebox 6214 is recommended for tanks from 400L (105gal.) to 1400L (370gal.) and needs 25 (9.8inches) to 29cm (11.4inches) height of immersion.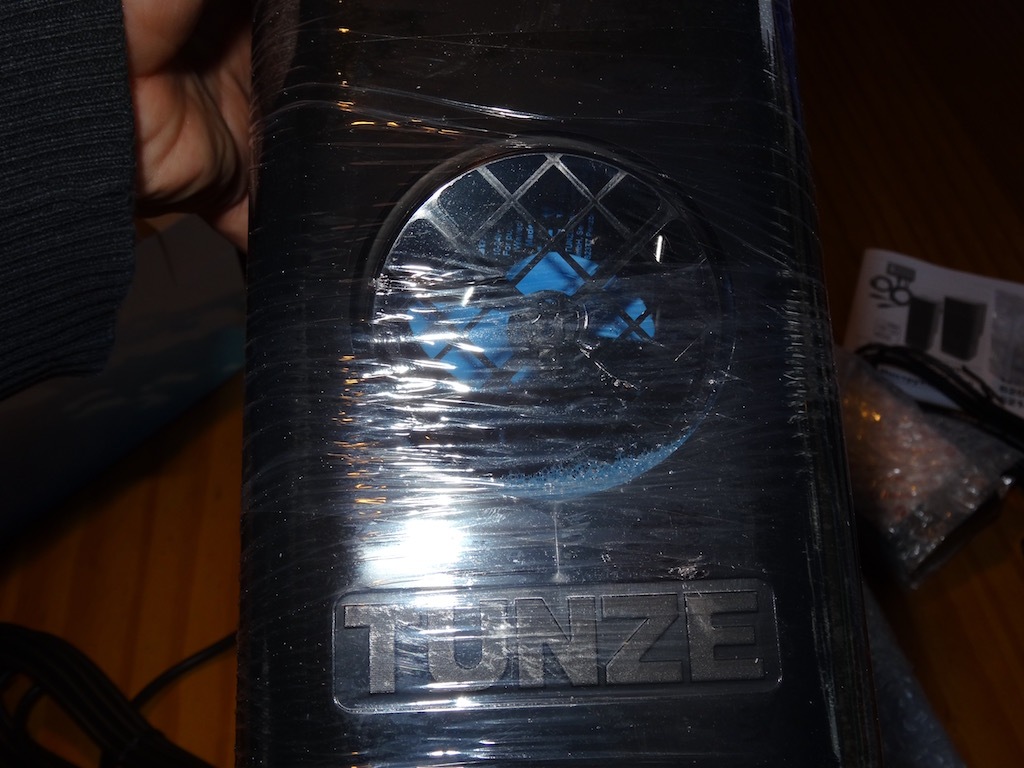 Technical informations :
For aquariums from 400 to 1,400 liters (106 to 370 USgal.)
Immersion depth: 255 to 285 mm (10 – 11 in.)
Energy consumption: average 26 W at 24 V
Power supply unit: 100-240V / 50-60Hz,
Dimensions with Magnet Holder (L x W x H):
140 x 110 x 300 mm (5.5 x 4.3 x 12 in.)
Silence Magnet Holder up to a glass thickness of 19 mm (3/4″).
Here is a little video of the unboxing:
Available in all Tunze's sellers at recommended price of 299€. An article will soon be published about testing the 6214.
Manufacturer information : Tunze | Comline Wavebox 6214