Unboxing of Tunze Care Magnet : Nano and Long
Posté le 2 février 2016 par
Axel S.
1. Unboxing
Unpacking fishkeeping products is always a little adventure, especially for Tunze's product. You can find some pictures of the unboxing of these two Cleaning magnets below.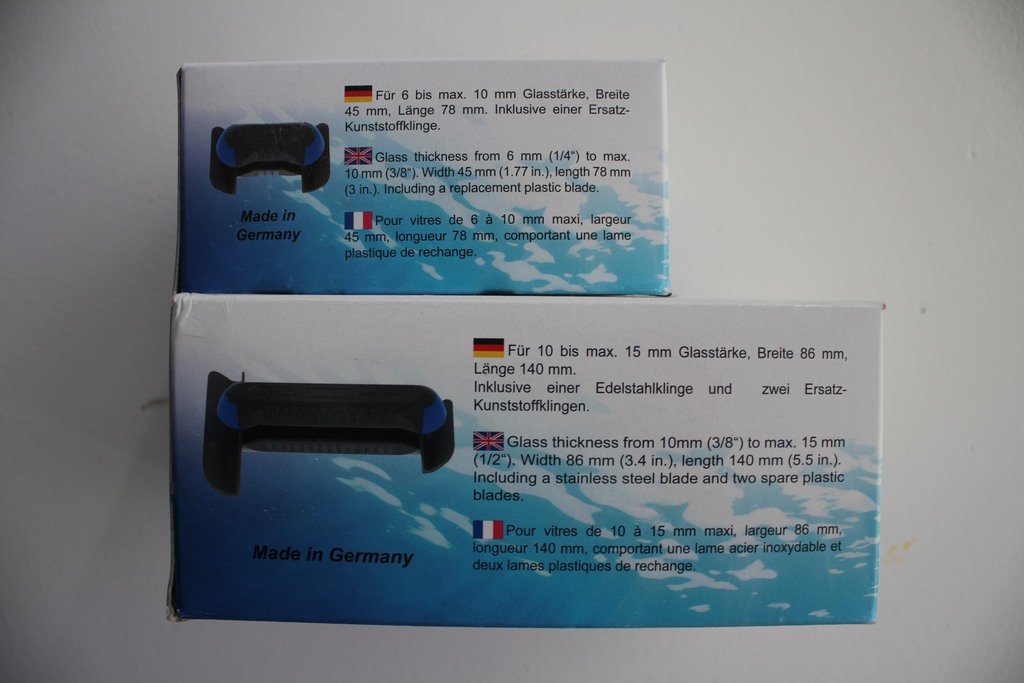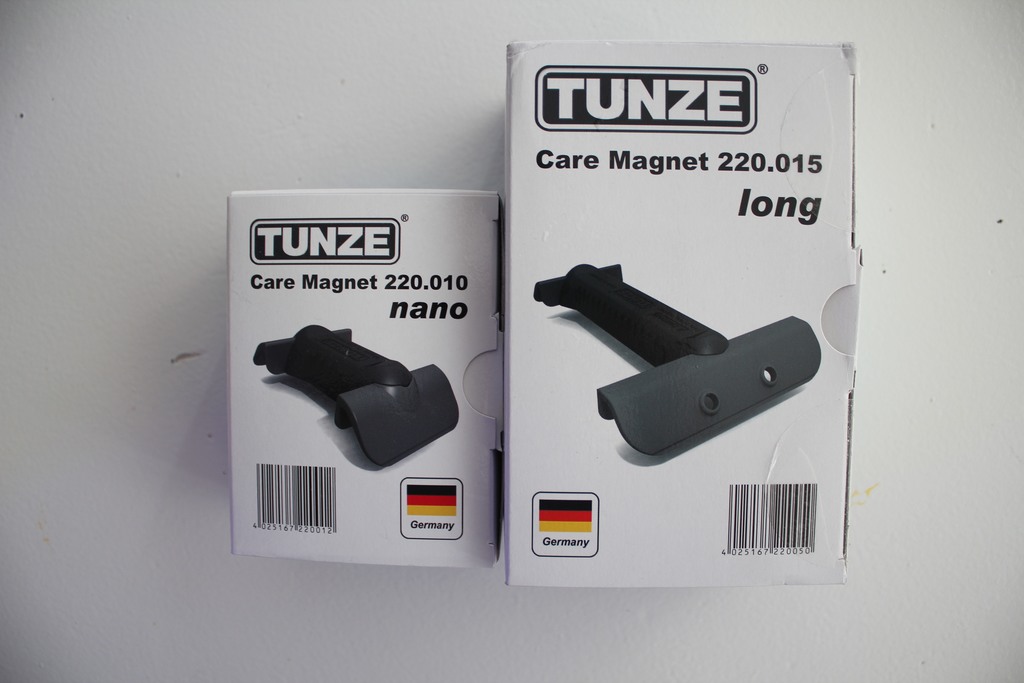 The German logo is always present on Tunze's package.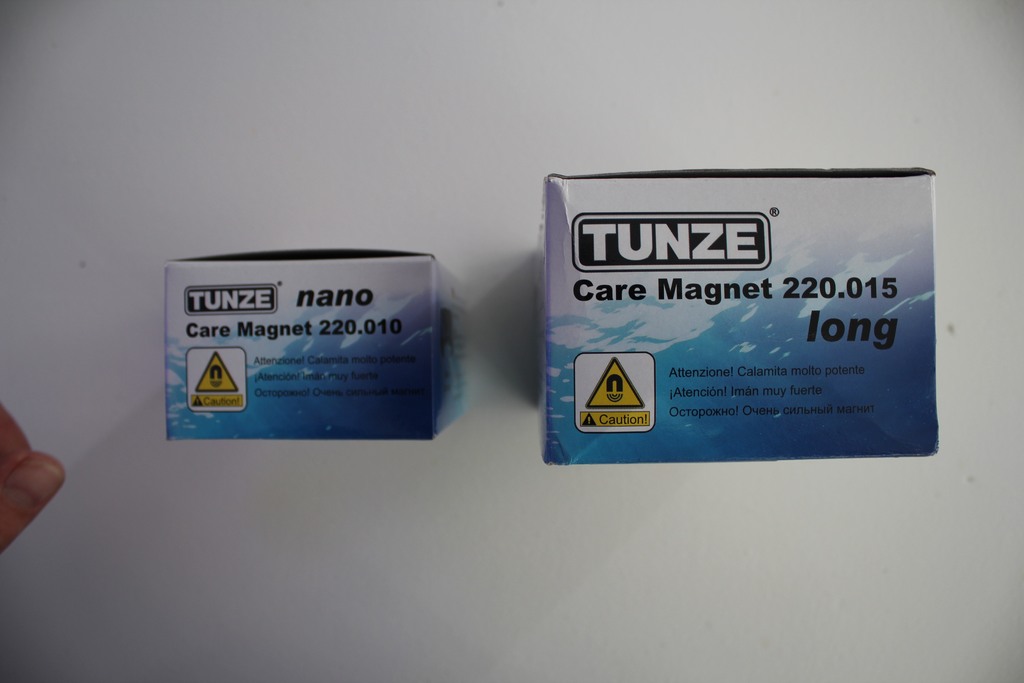 No doubt, we are in presence of magnets, keep your magnetic credit card away!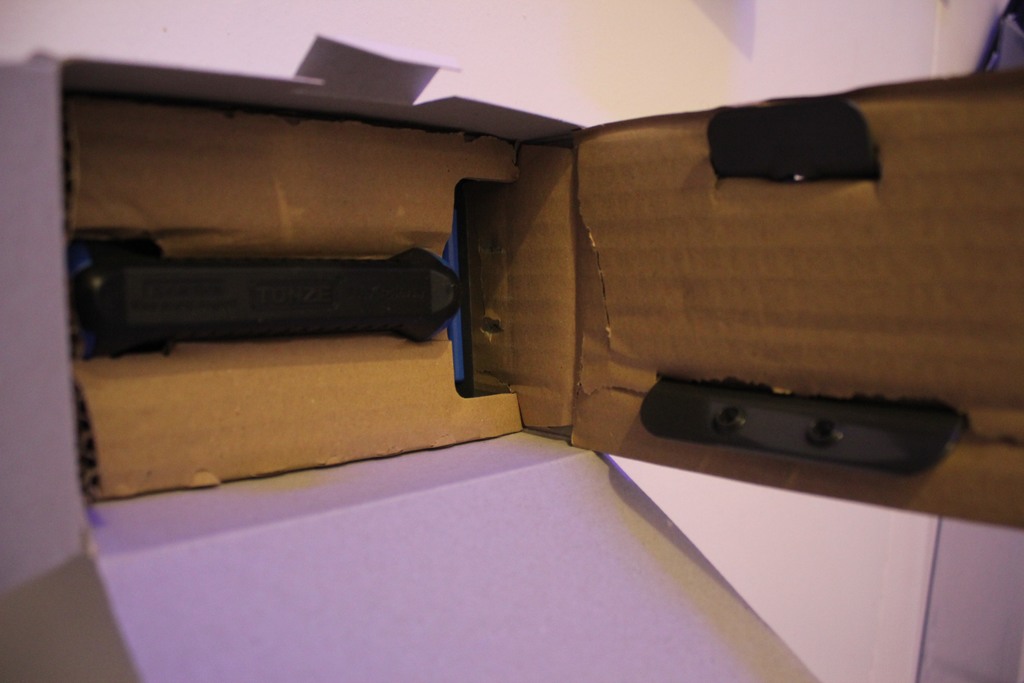 Packaging is compact and Care magnet is firmly maintained.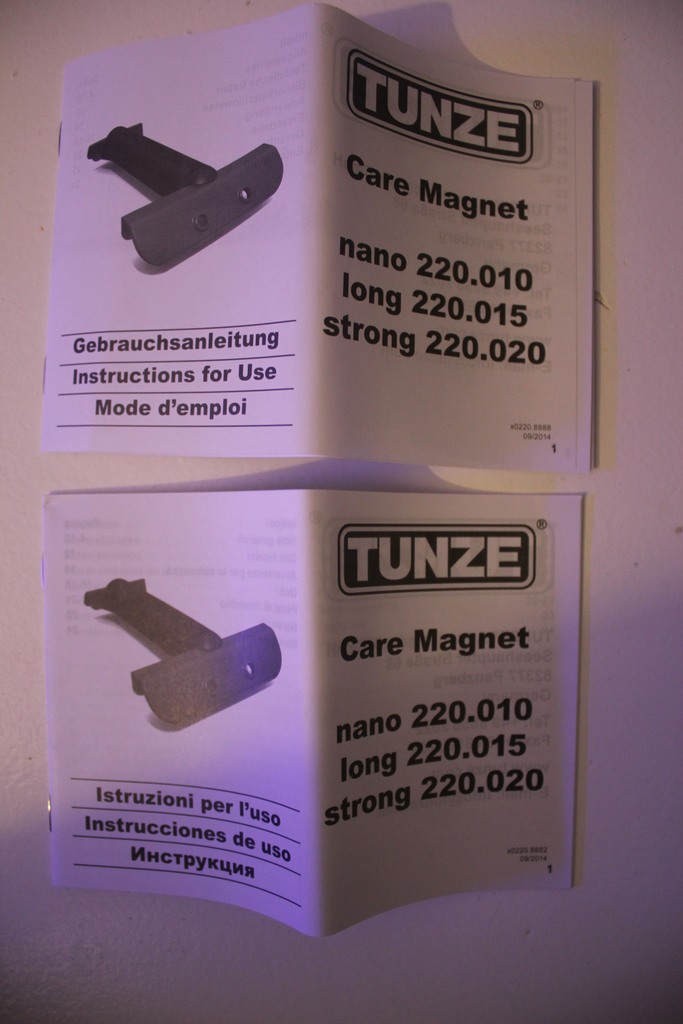 2 instructions of use (6 languages)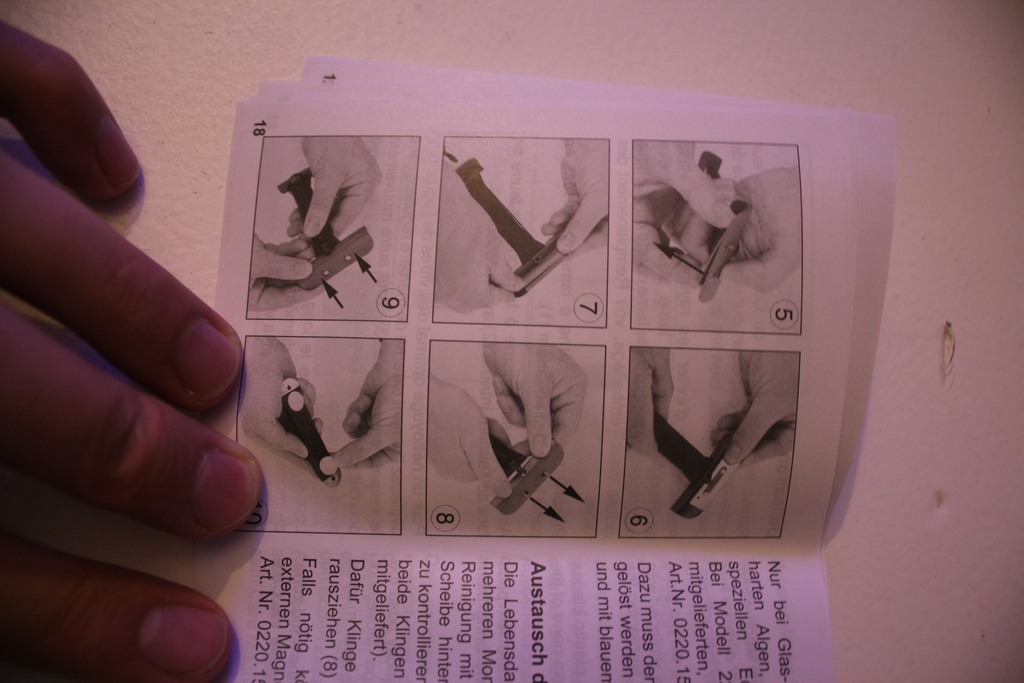 Clear and detailed instructions which are appreciable even though the product seems easy to use.
2. Principle
Cleaning tanks' glasses is a full part of fishkeeping. We need to do it several times weekly if we want to keep the tank clean. It seems an easy part but:
· We don't like using magnet and we finish on a stepladder, the arm in the water. It often concludes to tickle fire worms or with many unwanted coral frags.
· If we use a magnet, some sand can slip between the magnet and the glass. There is anything else more effective to scratch the whole tank. The magnet's brush can also be totally consumed and the magnet by itself scratches the tank.
Tunze releases care magnets for glasses cleaning from the outside and without the risk of scratching it thanks to a particular design: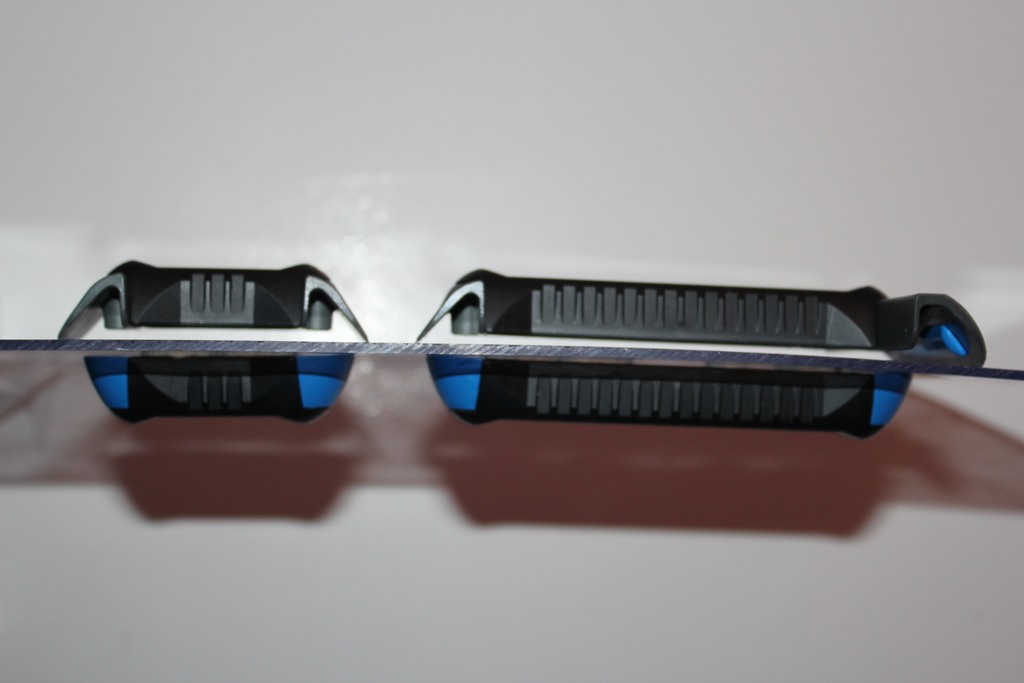 On the left: Nano care magnet. On the right: Long care magnet.
Submerged part is in contact with the glass only on the length of its two plastic blades designed for glass cleaning. It prevents from anything to get stuck between the magnet body and the glass (3.5mm space) but also under the blades (firmly maintained against the glass).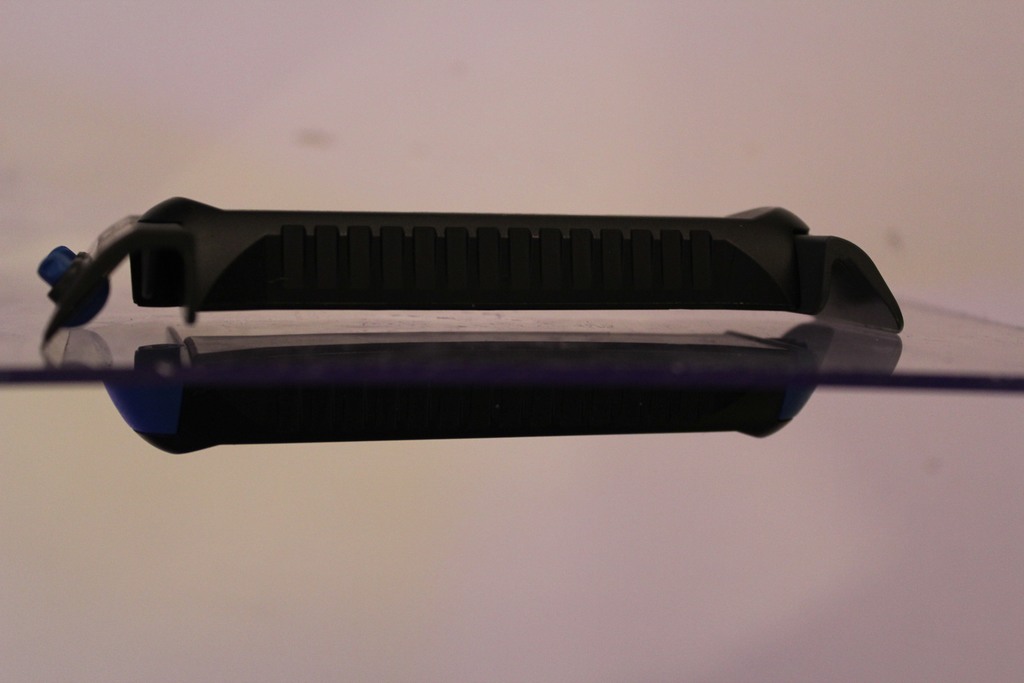 Space beetwen magnet body and the glass prevents anything to get stuck.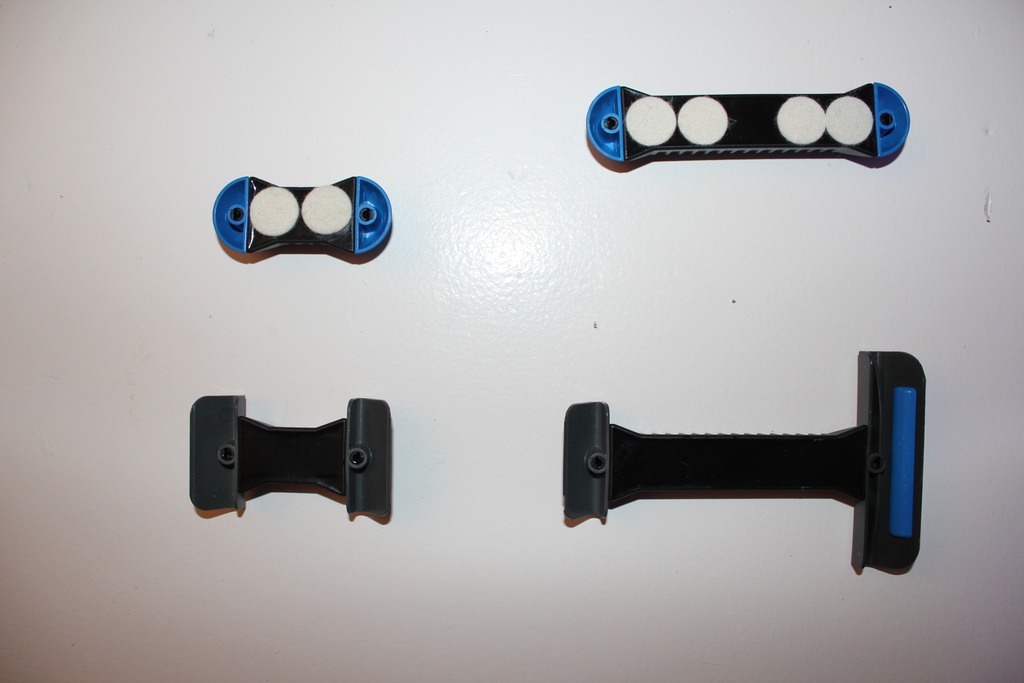 Both parts of the magnets.
Like other magnets' brush or blades, the blades are getting out of use. But, contrary the most of others, these blades are replaceable to keep an optimal efficiency.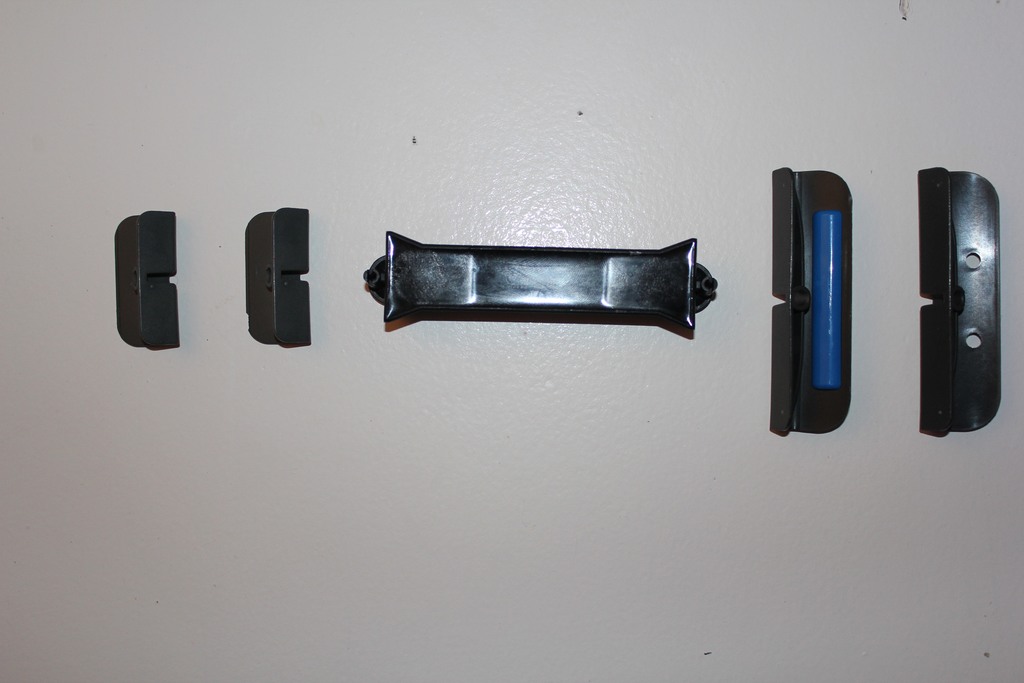 Submerged part of the long care magnet and the two sets of blades furnished wit it.
Thicker blades can be set on Long care magnet. These blades are made of harder plastic to adapt to any situation. Inoxidable steel blades are also available to clean encrusted algae.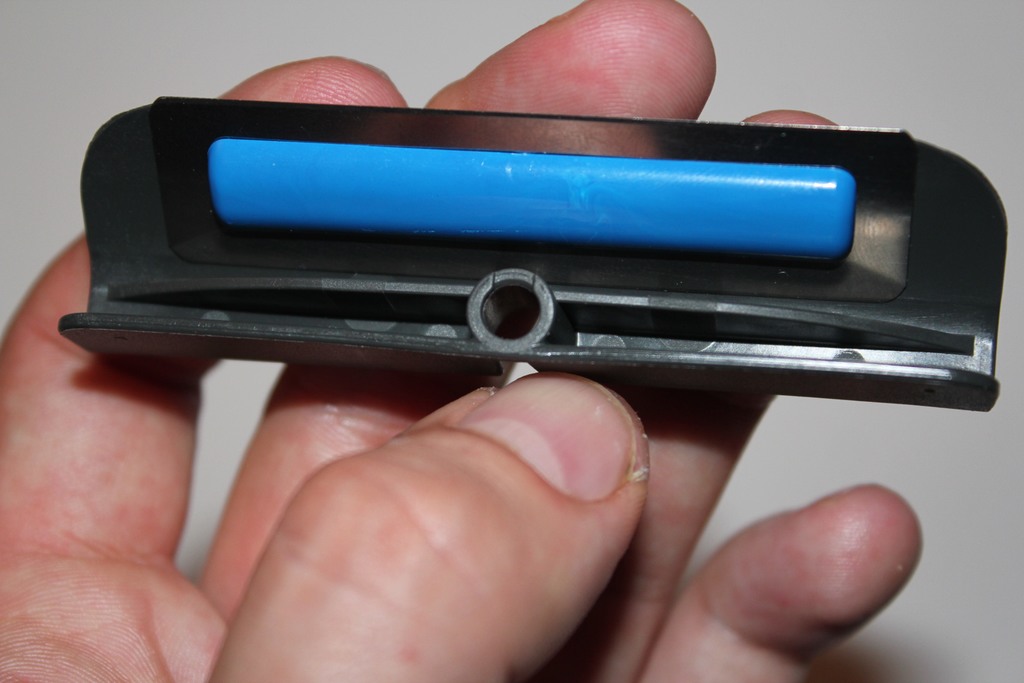 Steel blades need to be set on long blade thanks to blue clip.
Of course, external part of the magnet is covered of lighweight felt to prevent external scratches.
3. Other Advantages
Regarding Instructions of use, the specific care magnet design brings other advantages:
Compacted algae rolls
Removed algae by care magnet are not becoming the classic algae juice but are agglomerated into rolls which are deligthful for your fish. By their freshness and their composition, they bring nutritional benefits.
Illustration from instructions of use which shows enrolled and compacted removed algae, ready to get eaten by fish.
Cleaning and sand
A picture attracts my attention: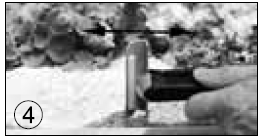 Despite black and white and the poor quality, this picture indicates that we can clean the glass under the sand's level.
We can read that sand under 3mm can't get stuck between care magnet and the glass. As a consequence, we can clean the glass if the sand is smaller than 3mm.
Corners' cleaning
Every fishkeeper who already used magnet know how annoying cleaning the corners can be. It is no longer the case with care magnet. The blades' shape has been designed to avoid silicone damages. Changing glass to clean is also easier. If your tank has rounded corners, cleaning them is also possible by using the front face of the blades.
Picture from instructions of use showing how care magnet can clean the corners.
Use it as algae scraper
If, for a reason or another, you need an algae scraper, remove one of the blades (the small one on long care magnet), and you will get a simple scraper, maybe a bit heavy.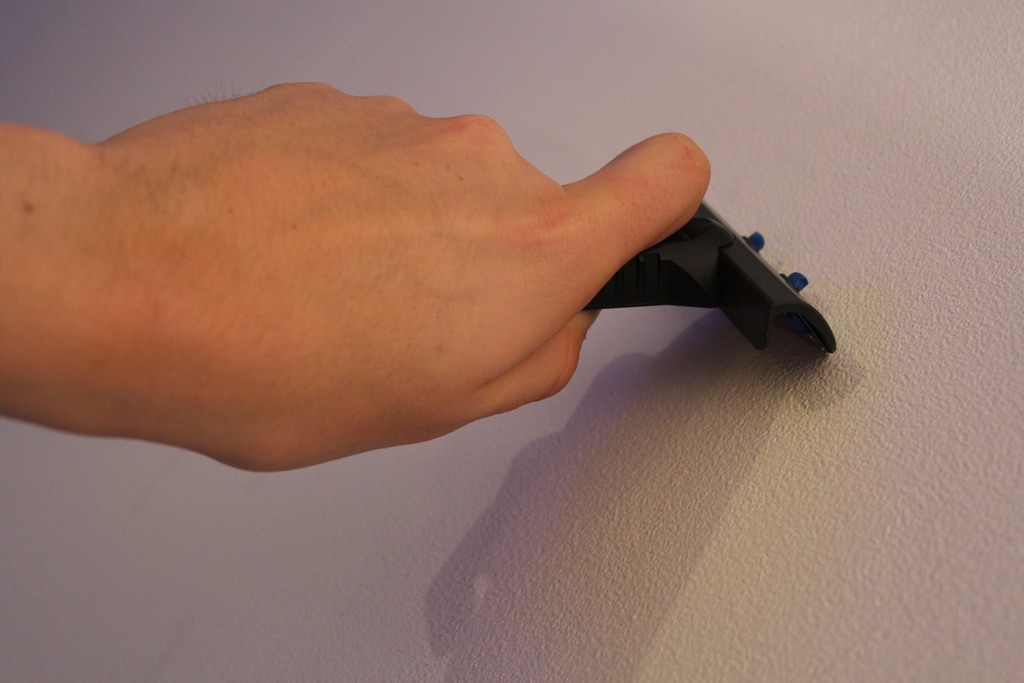 Here is the long care magnet used as a manual scraper. It can be useful to clean the sump or the background glass of your tank.
Impossible disconnection
The magnetic force and the small contact zone with the glass make an unvoluntary disconnection almost impossible. Be careful when we disconnect both parts as a big force is needed to separe them, an abrupt movement can happen when the magnetic force cedes.
4. Physical charasteristics:
Nano
· for glass from 6 to 10mm
· length: 45mm, width 78mm
· additional plastic blade furnished
Long
· pfor glass from 10 to 15 mm
· length 86 mm, width 140 mm
· 2 plastic and one steel blades furnished
A strong version of long care magnet is available for glass from 15 to 22 mm.
5. Price
The below prices are from Tunze website.
Nano care magnet : 16,7 €
Long care magnet : 29,7 €
Strong care magnet : 66 €
Magnetic force and Tunze quality worth it.
6. Conclusion
Who could imagine that cleaning magnets would be innovative and without the classical disagreements?
It is now possible to clean tanks' glasses precisely, easily, without puttint their arms in the tank and without a risk to scratch the glasses. It changes fishkeepers' life!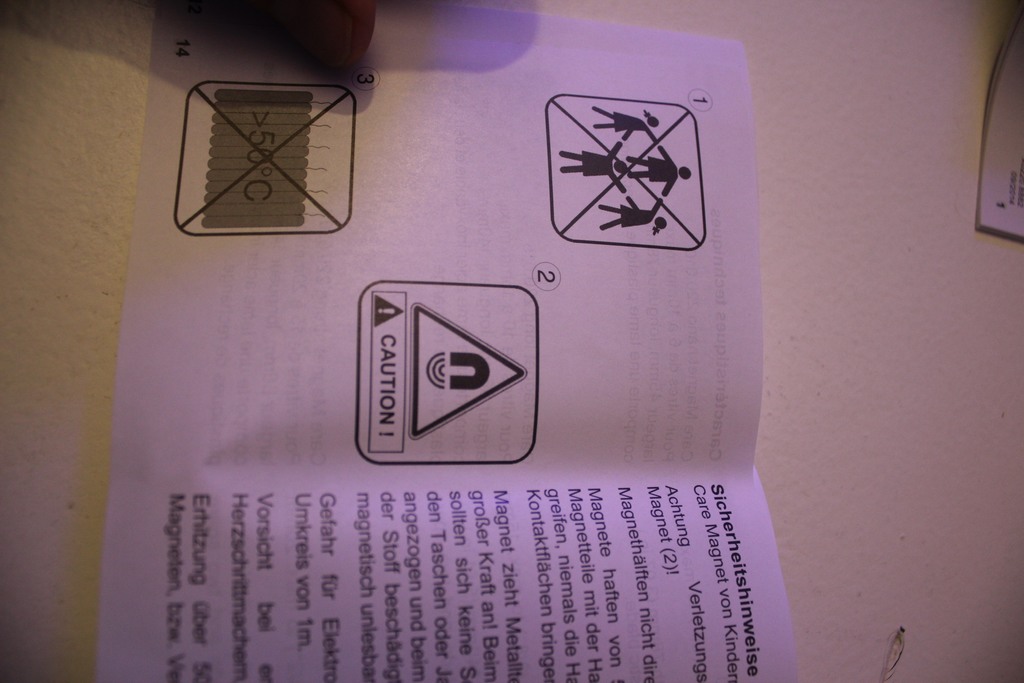 Even with a care magnet, keep the children away from glass cleaning.
Manufacturer information: Tunze