CoralCare Interview of Luc Vogels from Philips Lighting
Posté le 3 mai 2017 par
psetta
Luc Vogels is the Lead Developer of the Coral Care in Philips Lighting (our articles about this amazing productsare available in French here, here, and here). He answered to all our questions in this very complete interview.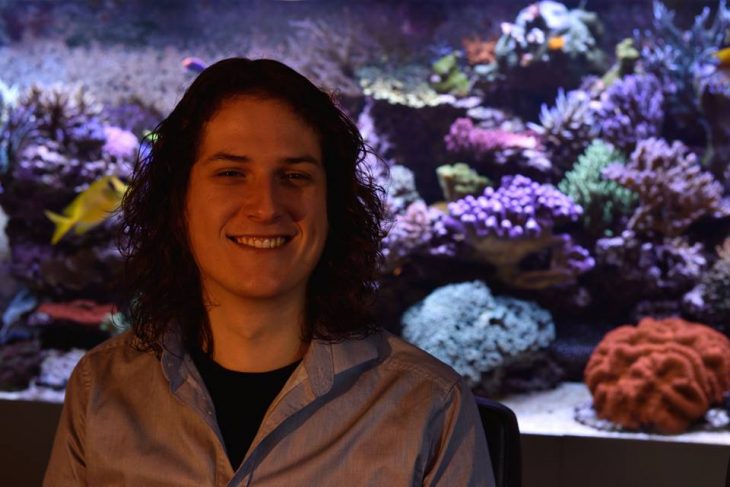 1. Who are you, what is your position in Philips Lighting, in the CoralCare Project? Are you a reefkeeper?
My name is Luc Vogels and I work as an Electronic Engineer in the research department of Philips Lighting. I am involved in the design of various lighting applications such as dimmable retrofit lighting, visual light communication and the Hue Connected lighting ecosystem. Within the CoralCare project, I am the lead developer and responsible for the concept, design and industrialization of the product.
I am also a fanatic aquarist and started the hobby in 2005. In 2007 I made the switch from freshwater to marine water, and currently have a system volume that is over 1900Liter. My main display tank is 2.00x80x75.

2. Would you present the history of Philips Lighting in LED lighting?
About Philips Lighting
Philips has been revolutionizing lighting for over 125 years. We pioneered the world changing development of electric light and LED, and are now leading the way in intelligent lighting systems. Our deep understanding of how lighting positively affects people, enables us to deliver innovations that unlock new business value to our customers. We offer rich lighting experiences that make people feel safe, comfortable, focused, energized and entertained.
About LED lighting
LED technology allows for ground-breaking designs of inspiring purity and beauty. Philips offers the widest range of LED products available. LED lighting provides incredible energy efficiency too… all without sacrificing light quality, power output or choice. LED lighting is highly efficient, long lasting environmentally friendly and inherently controllable – enabling both new and traditional applications of light.
As Philips Lighting, we are leading the ongoing development of connected lighting systems and services. By leveraging the Internet of Things, we are transforming buildings, urban places and homes. To increase energy efficiency, and manage working environments in a more environmentally friendly way. To make cities safer and more responsive. To help our healing and improve our well-being. And to create experiences at home like never before.
That's how we are taking light beyond illumination, and help improve the way the world works and people live.
The new digital revolution
Philips is taking lighting beyond illumination with connected lighting innovations for the home, retail environments, offices, cities, and more.
Philips pioneered the development of high-quality, energy-efficient LED lighting. We are now taking lighting into a fully digital world that connects people, places, and devices. We foresee a day, in the near future, when all our lamps, luminaires, and system devices will be digital and network-ready. Using a combination of patented technologies and open standards, our lighting innovations will connect seamlessly to benefit our customers and the environment.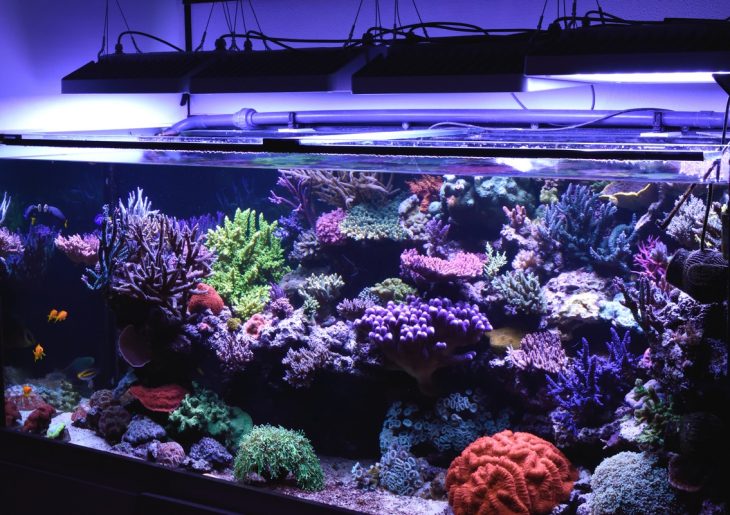 3. Does Philips Lighting have other products for animals or plants?
Philips Lighting is market leader in general lighting applications, but also has a solid presence in specialized lighting application. Often Philips lighting does not act as manufacturer of an end-product, but designs modules or key lighting components that are used to create specialized products. You can think of light sources for entertainment applications, medical equipment and office areas.
But Philips Lighting is also specialized in complete lighting solutions for the animals and flora segment.
AquaLED for example, is a Philips venture that provides lighting solutions to stimulate growth and health of many captive fish species. The Philips Horticulture business provides high-end lighting solutions for City farming and Floriculture. Next to that, Philips lighting is also involved in the design of lighting for hatcheries and breeding facilities for livestock.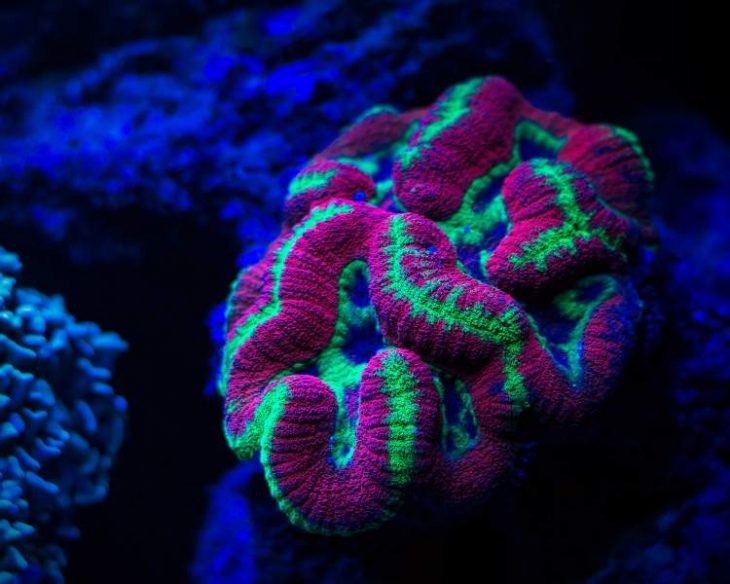 4. CoralCare Led use only Luxeon led. What is the history of this led?
Lumileds is one of the best and most reliable LED suppliers that are currently active in the high power LED market. The Luxeon brand is popular and outperforms in light output, efficiency and overall reliability. The basis of a good luminaire is a reliable light source and therefore we decided to build this product with Lumileds LED's. Also Lumileds itself was involved in the design process of CoralCare to be sure we would choose the most optimal solution that is available in their portfolio.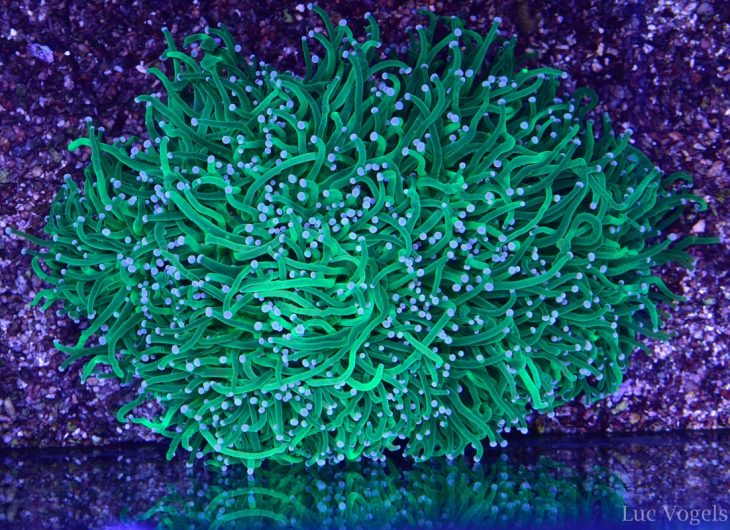 5. Why Philips has decided to go on the reef market?
Philips is a big company, but sometimes it just takes a good idea and an enthusiastic employee to flag opportunities in the smaller segments of the lighting market. As a reefer I acknowledged the demand for a reliable and high quality light source that performs just as good as the traditional T5/HID lighting but also benefits from the advantages of LED. With all the lighting domain knowledge we have in our company and the experiences we gathered from the market we saw an opportunity to make a difference in the existing marine aquarium market. After explaining this opportunity to the management of Lighting we got the opportunity to go forward and launch a product in this market.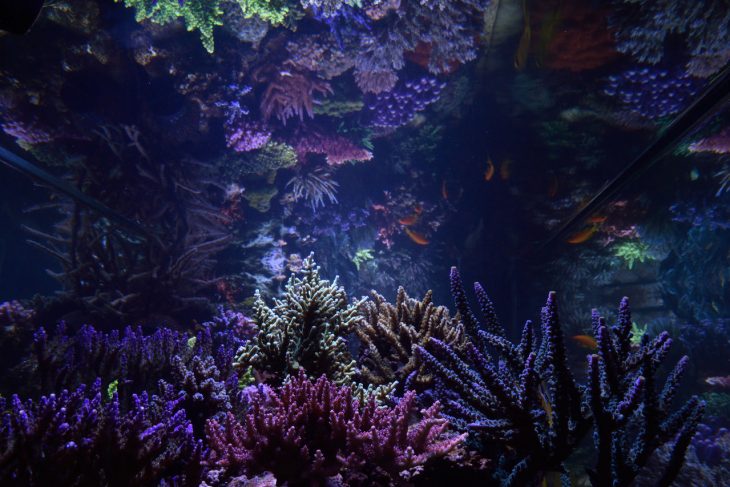 6. Before developing the CoralCare , did Philips have any experience in reefkeeping, in aquarium? Did you get advises from external experts?
Until 2009, Philips sold specialized T8 lighting for the fresh and marine water aquarium market.
This was a successful product line but Philips decided to step out of the commercial market and decided to only manufacture the bulbs (selling these as components to aquarium brands). At the start of the CoralCare project the in-house knowledge of reef keeping was limited but with the help from external experts we slowly expanded that. We cooperated with the University of Wageningen, and performed various experiments. We also hosted various user feedback sessions to benchmark our findings with the wishes of customers.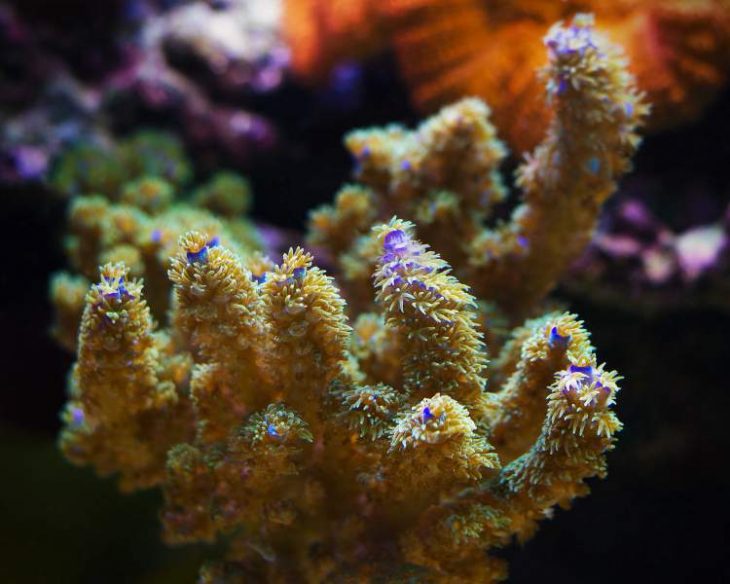 7. CoralCare has been released in 2016, when did their development start?
In 2012 the CoralCare project started as a research activity in my department. After performing a study indicating whether Philips could make a difference in this market, we presented the results to the Philips management board in 2013. They granted us a research budget so we were able to transform our paper based ideas to physical concept development. Think about the development of the light formula and optical light system. During this part of the project we worked with many consultants, the University of Wageningen, but also various reefers. In 2014 we pitched the results of our concept study to our management. We presented various solutions that were meaningful and differentiating and some of them were even patented. Based on these results we received green light to start translating these concepts in a physical product for the marine aquarium market. The CoralCare team was born.
Between 2014 and 2016 we worked on various sub-projects that involved multi-disciplinal work about marketing, sales, commercialization and manufacturability (from fixture design, website design to package design). This was also for me a great learning experience.
Finally we launched the product in May 2016 at the Interzoo trade show in Germany.

8. Which are the main step of the development? Please present the team involved
Most of the steps are explained in the history overview of above question. In summary:
Concept scoping
Proof of principle
Proof of concept
Concept design
Market analysis
Go-to-Market strategy
Industrialization
Commercialization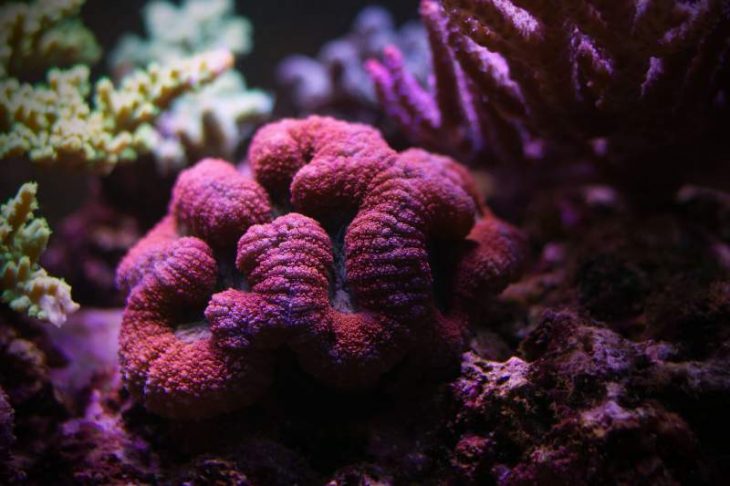 9. How the spectrum has been designed?
The CoralCare LED engine is designed to create an optimal balance between coral growth and natural reef appearance. The design is based on various publications, our own knowledge of lighting design and scientific studies carried out with the University of Wageningen and Coral Publications.
Philips' expertise, extensive user tests and spectrum simulation tools were used to find this balance between appearance (reefers' color perception) and growth (ensuring coral health and good colorization).
We started our research with the use of our spectral simulators that are able to create any desired light spectrum. The (to our opinion) ideal light formula was replicated with custom remote-phosphorous materials with which we were able to create our own LED's. This solution was first validated and later on commercialized by using a large portfolio of commercially available LED sources (from Lumileds).
We choose to install high quality custom LED's to increase the overall efficiency and performance of the product. Eventually we also optimized the industrialization process with a custom binning and kitting setup.
The CoralCare LED fixture uses 104 high-power LEDs and 5 different wavelength sets. Due to the combination of 5 LED types, the spread of flux and color point could affect lamp-to-lamp color consistency. A detailed spread analysis was carried out to define the corner points of the total spread and the potential need for LED binning. A custom binning scheme serves to make sure the lamp-to-lamp color consistency stays within 6 SDCM (a standardized color deviation parameter). This means that any difference in color point in practice is more or less indiscernible to the human eye, enabling a wider spread of color wavelengths to be used (as long as the average color point stays within the 6 SDCM target).
Further details can be found on our webpage: http://www.philips.co.uk/c-m-li/coralcare/wide-spectral-range.html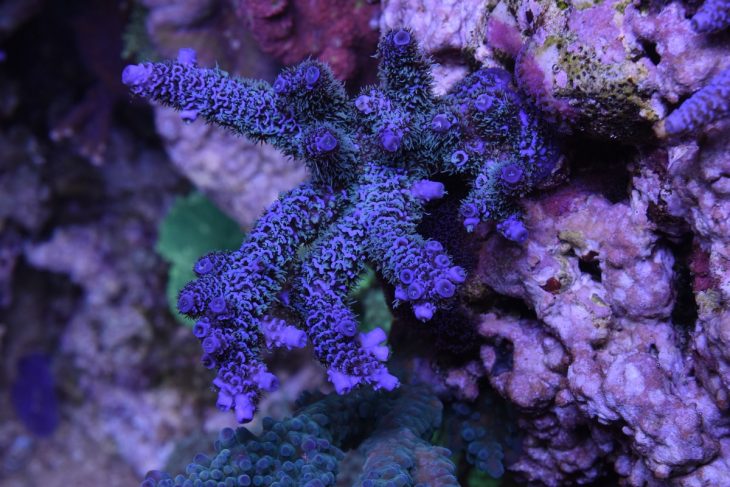 10. CoralCare are one of the rare led lighting using passive cooling.Why don't use fans?
Active moving components like fans are very efficient in cooling a heatsink but are linked to two major disadvantages. They are sensitive to environmental effects and have a limited lifetime. The overall reliability of a products is determined by its weakest (most unreliable) component. Fans are influenced by a dusty environment, higher humidity and corrosion. These conditions are quite common in the area our lighting is installed. Therefore Philips (in general) minimizes the use of active parts as much as possible.
Next to reliability, the fans also reduce the overall robustness against water.
Due to the moving parts, fans (and their enclosures) are not splash water proof. In an aquatic environment, stability and reliability are of major importance. Active parts negatively influence these aspects. Therefore, a fan-less design is a more reliable choice for both maintenance and durability.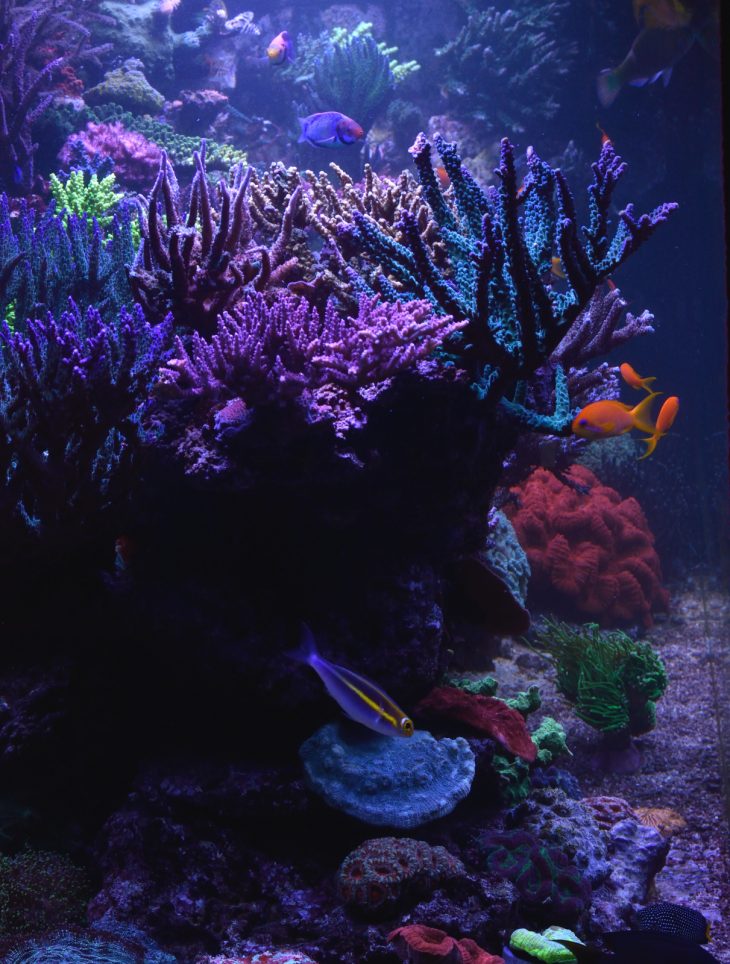 11. CoralCare has received an IF Product Design Award in 2014. Can you present this contest and why the CoralCare has been awarded?
The Philips CoralCare fixture is not awarded with the IF product design award.
This prize was given to the Philips Gentlespace -2 product, the industrial High-bay fixture CoralCare is based on. This award was given for its superior build quality and overall reliability for the intended market. It was decided to leverage from this with CoralCare by taking the design and architecture of this product as a basis. This solution already proved itself in the market, also in regions where there is an influence from salt water, like in areas close to the sea.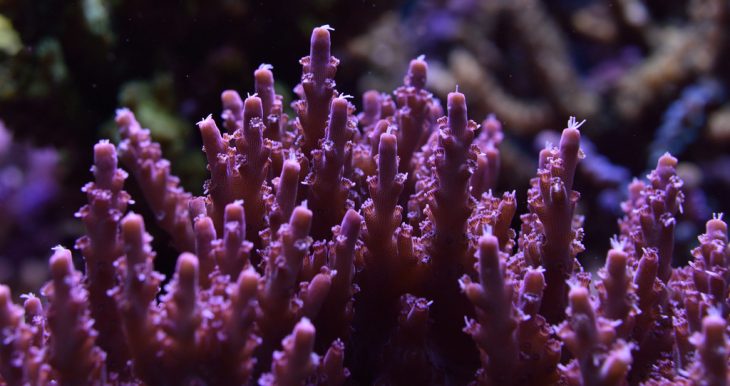 12. CoralCare can lid a very large area (1 m * 0.8 m), could you explain this choice?
With CoralCare we target the more experienced reef keeper with tanks starting from 300 liters. We tried to make a modular design that could be used for smaller tanks (~300 liters) but could also be scaled up to bigger ones (currently CoralCare is even hanging above installations of 10.000 liters or more). The choice for a passively cooled fixture also results in the use of a big bulky heatsink. It is practically not possible to cool 190 Watts of LED power with smaller heatsinks (without the use of active components).

13. Which is the best feedback you have had about the CoralCare
Many users share their opinion about CoralCare with us. We are very glad and proud to state that our users are extremely satisfied with the performance of the product. They perceive good coral growth and healthy vivid color development. You can find some amazing reefs that are lit with CoralCare on our website (and the communities).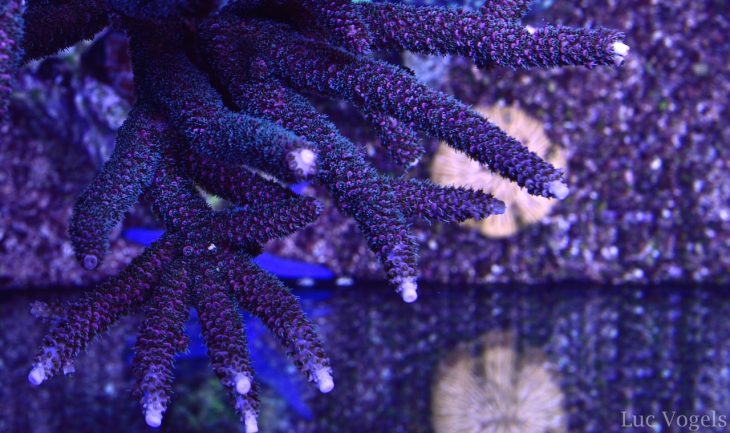 14. According to you, for which reason CoralCare is a so great led fixture
For me, the CoralCare fixture is a great fixture for several reasons.
The optical light guide system allows you to create an evenly distributed light dosage for your corals and prevents shimmer effects outside the aquarium as well as colored shadows in the tank. Next to that, the validated light formula makes sure your corals grow efficiently and healthy and will show a vivid color development. The system is also easily tunable in color point and intensity and you never have to worry about choosing an incorrect light spectrum for your tank. It is highly durable and made of industrial grade components. All in all, the fixture does what it promises and will continue to do so for an extensive product lifetime.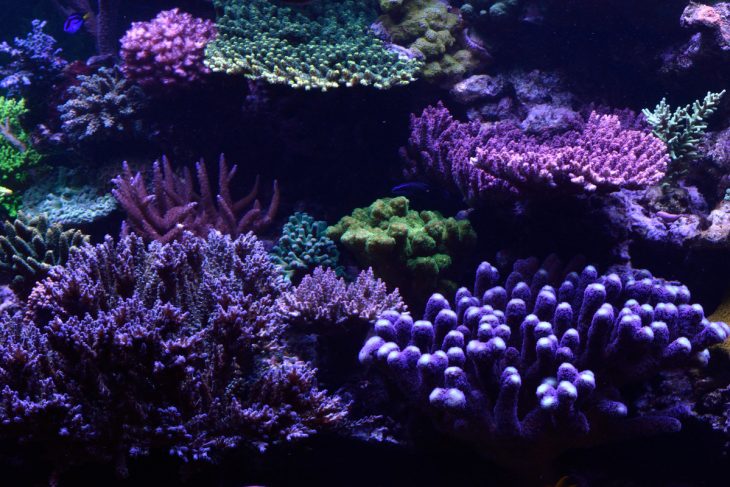 15. Which are the next steps?
We try to innovate and develop continuously but unfortunately, we cannot share too many details up front. We are currently focusing to expand the presence and acceptance of CoralCare in the European market. We also invest a lot of time in support and overall media presence and share all new information via our regular newsletters. A final detail we can share is that we are launching the MacOS version of the CoralCare software within a few weeks.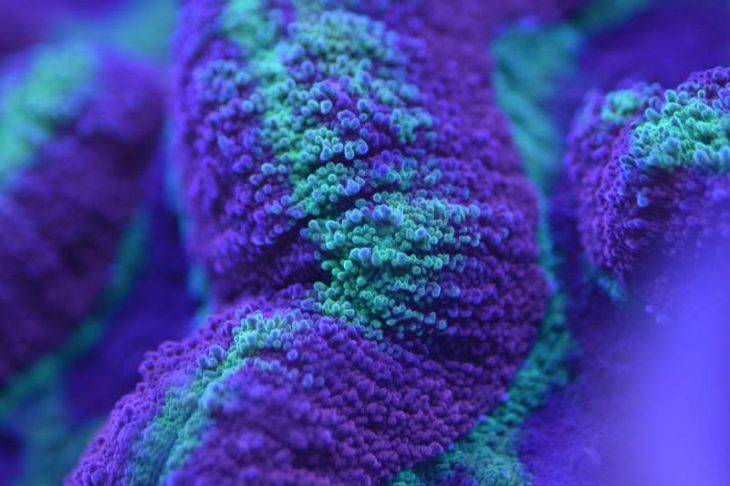 Manufacturer informations : http://www.philips.co.uk/c-m-li/coralcare/