New LED Lighting Aquarium Systems Series 6
Posté le 5 juillet 2017 par
Axel S.
It's no more a secret, a good lighting is essential to have a successful reef tank. Aquarium Systems, well-known brand on reefkeeping market, launches a new range of LED fixtures: the Series 6.
The last years, LED lighting is the new trend in reefkeeping. Series 6 displays the latest advances of this technology. Thanks to its 7 colors CREE LED (7000-8400K White, Royal Blue, Blue, UV, Violet, Red and Green) and its 6 channels, it allows to create full spectrum to ensure corals coloration and growth. Furthermore, it is possible to change each LED (3W or 5W) and each optical lens (90° or 120°). You can to adjust color, intensity and light spread to infinite.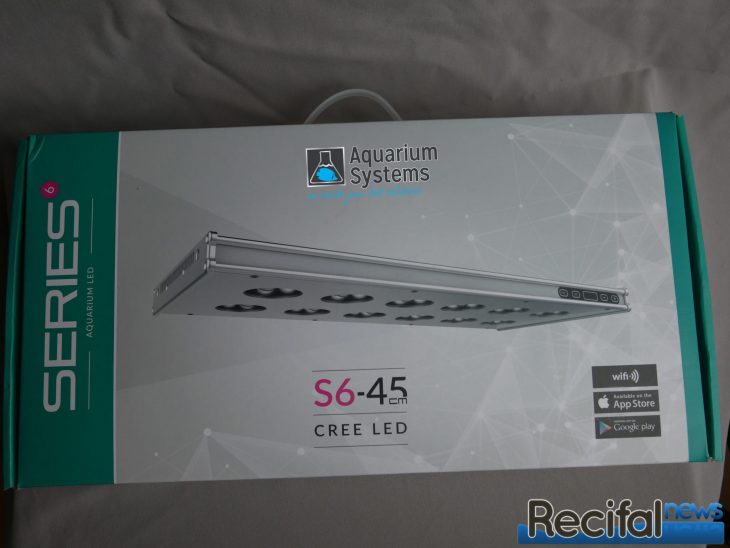 Aquarium Systems Series 6 has built-in Wifi connection to dimm each LED channel on iOS or Android App on Smartphone or tablet. It is also possible to set up the fixture on a sensitive screen on the front of the fixture.
Series 6 has a sober and slim design with a 1,18 » height and aluminum finish. Fixation legs and hanging kit are provided. Fans ensure heat sinking. They run according to the real temperature of the fixture.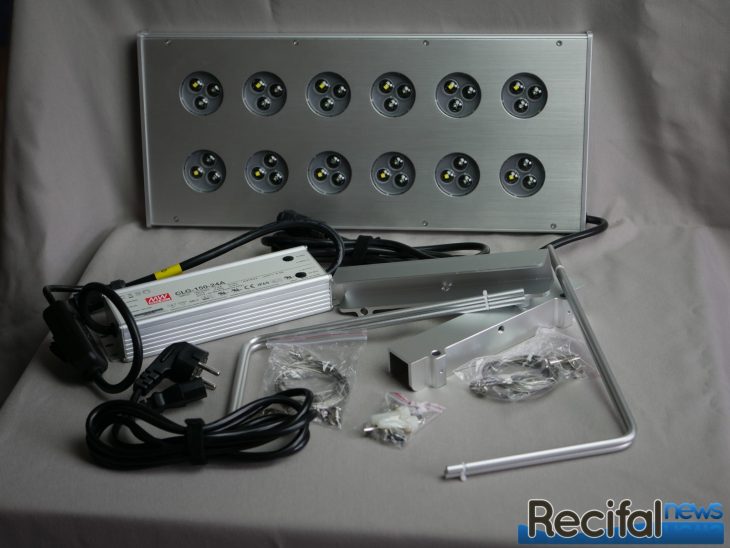 The range includes 5 models from 9″ to 45″ for 12″ to 59″ tanks. Their recommended price goes from around 400$ to 1580$. Reef and Freshwater versions exist with different LED color mix.
Learn more about their technical features on Aquarium Systems Website and follow our Facebook page to discover the incoming test of the Series 6 18″.