Testing Elos Extra Trace and Iodine
Posté le 31 janvier 2018 par
Axel S.
To ensure corals growth and intense colors, it is important to supply them with needed elements. After testing Elos SvC (Plankton), Proskimmer (Carbohydrates) and Omega (Amino acids), here is the test of two other supplementation products by Elos : Extra Trace and Extra Iodine.
Elos products description
Extra Trace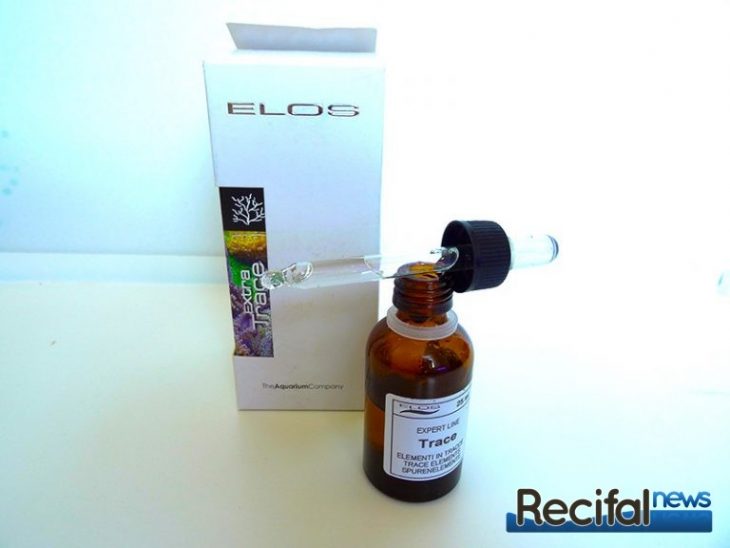 This product is a transparent solution. It is a mix of trace elements needed for corals growth and which are involved in their coloration. It is made by mixing several laboratory quality salts with a special compound to improve absorption by corals. It contains manganese, barium, boron, iron and gold. The bottle cap includes a dropper.
Price : approx. 25$ for 25 ml (highly concentrated: treats 12 5000 L / 3 300 gal. of water)
Extra Iodine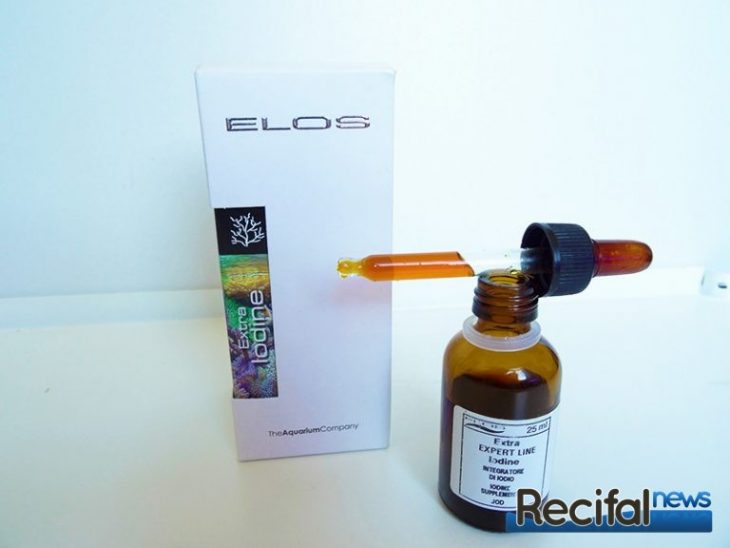 This yellowish solution is a mix of three different forms of Iodine and enzymatic activators which make him more available for corals. Iodine is beneficial for corals growth, coloration and as a desinfectant and coral dip against hitchhikers when you add new corals to your system. The bottle cap includes a dropper.
Price : approx. 25$ for 25 ml (highly concentrated: treats 12 5000 L / 3 300 gal. of water)
Test protocol
Like previous tests, they are made on a 40L / 10gal tank, without skimmer. Light is supplied by a 72W LED fixture, density is at 1025 and water temperature is 26°C / 78,8 °F. There are approximately 6kg / 13.2 lbs liverocks.
Qualitative effects (coloration, aspect, polyps deployment and reactivity to the product add) and quantitative (growth rate) are observed during this test. Each product is tested for one month and a 15 L / 4 gal. water change is made between each product test.
Dosage
Both products are added the same way : 2 drops twice a week (on Wednesday and Sunday).
Results
Growth rates are in new polyp per polyp already present initially by month. Elos Extra Iodine improved growth rates of 2/3 of the tested corals. Extra Trace did for one half of the tested corals. We could have tested LPS or SPS but for relevance, it should have involved corals weighing which would have induced a stress factor. Nevertheless both products have enhanced polyp deployment and color intensification for LPS, SPS and Zoanthids which took colors like they never had.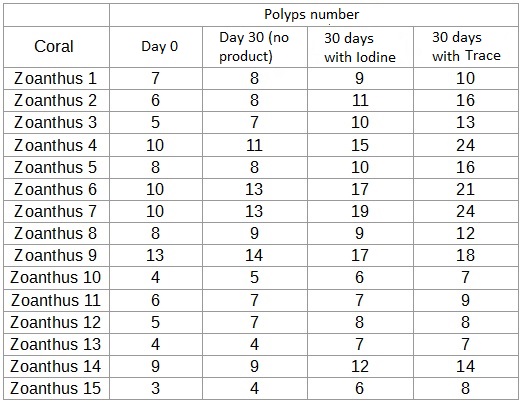 Polyps counting table.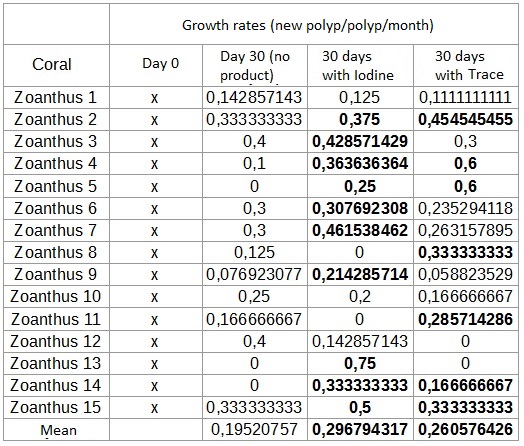 Growth rates in new polyp per polyp per month. Results in bold indicate higher growth rates than growth rates without product.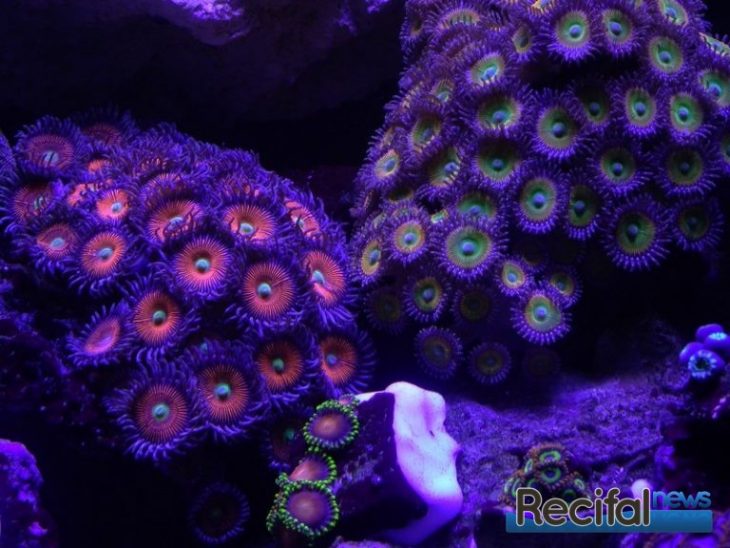 Conclusion
Elos Extra Trace and Elos Extra Iodine improved perceptibly corals growth rates. SPS show better polyps deployment and Zoanthids are bigger. Coloration of all corals has been intensified by adding these products. Thus they get Recifalnews approvement !


More informations on Elos Website.