12 months with the Tunze Nano Care Magnet
Posté le 20 décembre 2016 par
b92
After 12 months with the Tunze Nano Care Magnet, here is a feedback to complete the initial test.
We initially discovered it on Récifalnews,  via an 'unboxing'. A presentation with an initial test in real conditions has been made, 12 months ago. Of course, if I still use it, I'm happy with the product! But we may still have good and less good as well as interesting additional details.
All observations made initially are confirmed, but here are some points that I wish to share my experience.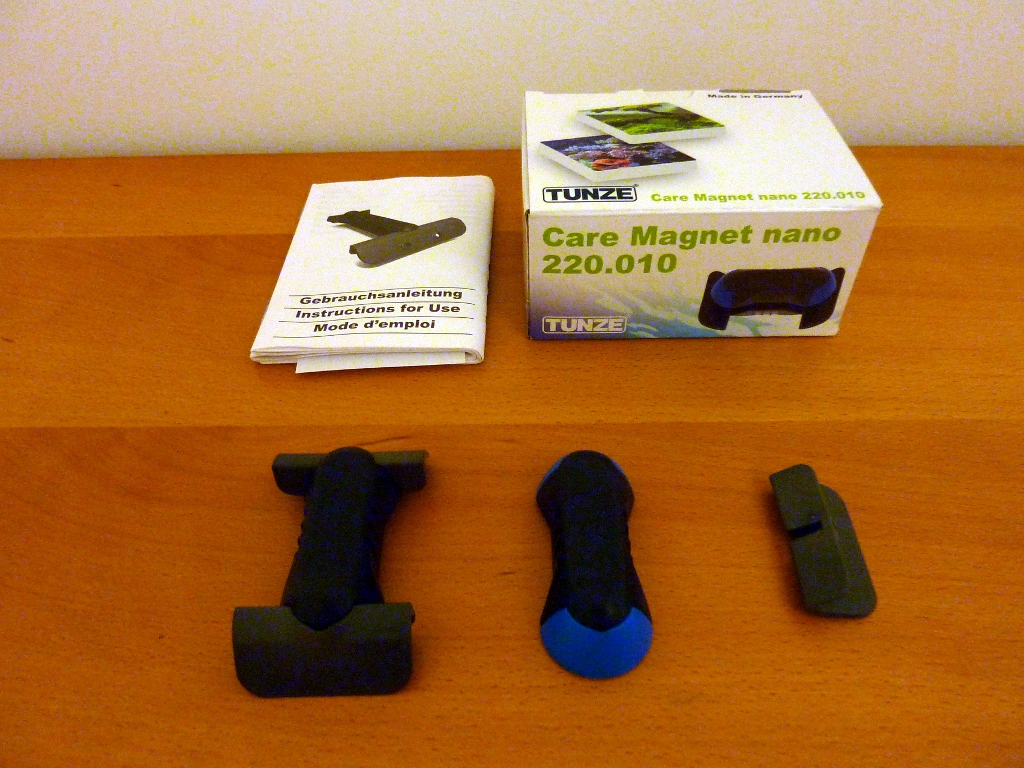 Usage reminder
I clean the aquarium glass pane several times a week with the Tunze nano care.
Once a week I complete with a blade scraper.
Usage review
The plastic blades are small and I can use my scraper almost everywhere in my aquarium.
They are effective in removing algae that are not embedded. The slightly encrusted algae can be removed by making several passes. Most embedded require the use of an additional blade.
I let almost always the scraper on one of the panes of the aquarium. Since I like a perfectly clean scraper, I dip from time to time the party is in the tank in vinegar before passing a slightly scraping sponge to remove coraline that grows there. The Care Magnet remained perfect condition.
The outer surface of plastic, for the 'aquatic' part, has slightly changed of appearance (duller) with energetic cleanings but it is not visible when in the water.
Recently I rubbed a little more the edges of the plastic blades with a sponge with the scraping side … since it squeaks, so do not do it! I have not used yet the plastic blade replacement included in the box.
12 months after the little skate outer pane side felts are always I perfect condition.
This is my feedback to help you to make an opinion.
Manufacturer information: Tunze Care Magnet nano